Hello guys, how are y'all?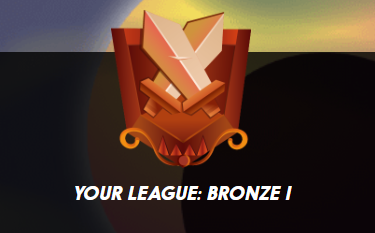 Its been 3 days since I started actually playing steemmonsters and I think I'm getting addicted to it. My goal for this season was to at least reach bronze 1 which I already did, so I guess it's time to update my goals.
Maybe reaching silver 3 would be good enough for this season.
Also something interesting happened today while playing the game. I fought the same dude twice in a span of 15 minutes and won both times. WILD!

@alphamonsters if you're reading this, no hard feelings bro :p.
As for my quest reward this time, it was a common earth card as you can see below.
I guess by climbing up the ranks I could get better and more cards.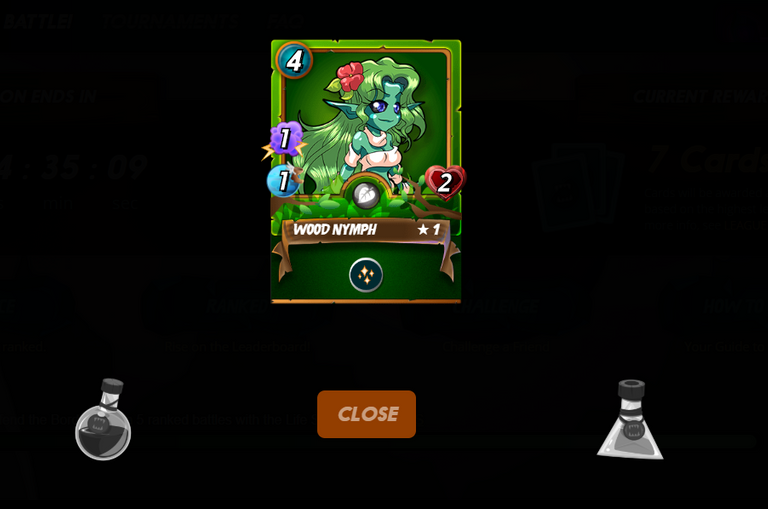 I also tried entering a tounament today but sadly my wifi got cut off while I was on the second battle and I had already lost one battle so I had to forfeit.
Well that's all for today. Thanks for reading folks.