Welcome to my second card giveaway. I hit Gold 3 folks! And that too with just Earth, Water and Life at bronze level! So I thought a lot and went ahead and rented out almost max water and earth decks. My new goal is to at least reach diamond before this season ends. I might do a detailed post about the cards I rented. Would you like me to do that? Comment below
Anyways the cards I got in my previous quest are: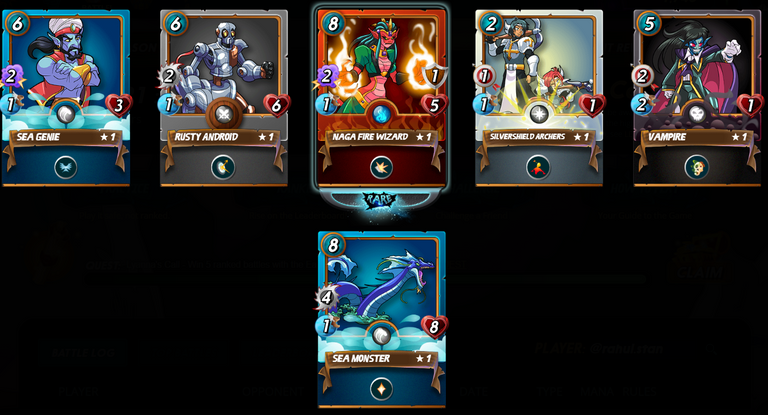 Disclaimer: The cards I choose to give away are fairly at my discretion. I may not give away a certain card for any reason. Please don't complain.
How to win?
Just choose a card and comment below that you want that card.
Comment your steemmonsters username.
That's all. No resteem/upvote required but if you do so it's highly appreciated.
This giveaway will last for around 20-35 hours or till my next giveaway post is up as it may take me too long to complete the quest. The winner will be announced on my next post.
I will use this tool to pick the winner.
Previous winner:
The winner of the previous giveaway is: @javiermurillo. Congratulations, you won the Mushroom Seer!


If you don't play splinterlands, what are you waiting for? Click here to do so. I assure you this game is insanely fun!
Good luck to everyone!