Welcome to my 3rd card giveaway. With the power of the newly rented cards, I managed to touch Gold 1 before dropping back to Gold 2. That's because I was trying to complete my daily quest which was water and some of my rented water cards still have a cooldown. Which is why it also took me quite a while to complete my quest. But I got 7 cards, one of which is Daria Dragonscale which is not for the giveaway folks. Its because I need it myself. The one I have is level 1. Sorry folks, but the rest are up for grabs. In that excitement I also forgot to take a screenshot.
Anyways the cards I got in my previous quest are: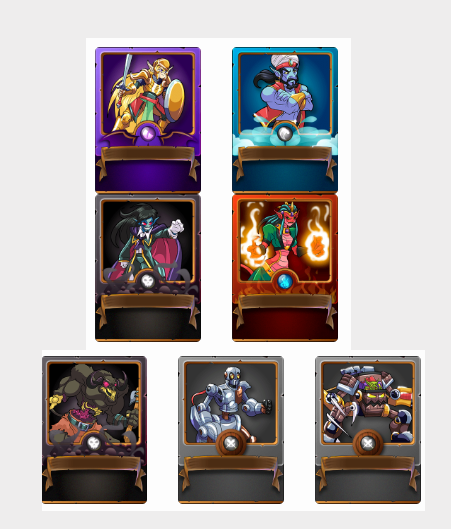 The cards to choose from are:
Sea Genie
Vampire
Naga Fire Wizard(rare)
Undead Minotaur
Rusty Android
Goblin Mech
Disclaimer: The cards I choose to give away are fairly at my discretion. I may not give away a certain card for any reason. Please don't complain.
How to win?
Just choose a card and comment below that you want that card.
Comment your steemmonsters username.
That's all. No resteem/upvote required but if you do so it's highly appreciated.
This giveaway will last for around 20-35 hours or till my next giveaway post is up as it may take me too long to complete the quest. The winner will be announced on my next post.
I will use this tool to pick the winner.
Previous winner:
The winner of the previous giveaway is: @dogcatcowpig. Congratulations, you won the Naga Fire Wizard!


If you don't play splinterlands, what are you waiting for? Click here to do so. I assure you this game is insanely fun!
Good luck to everyone!