Welcome to my 4th card giveaway. Nothing much has happened yet as I haven't played much today. I am at Gold 1 at around 2650+ rating and I might hit diamond 3 tomorrow. I rented a few more cards and there's still some time to get some of my cards out of cooldown so I don't know if I can hit diamond 1 before this season ends. I hope I do.
Cards to choose from today: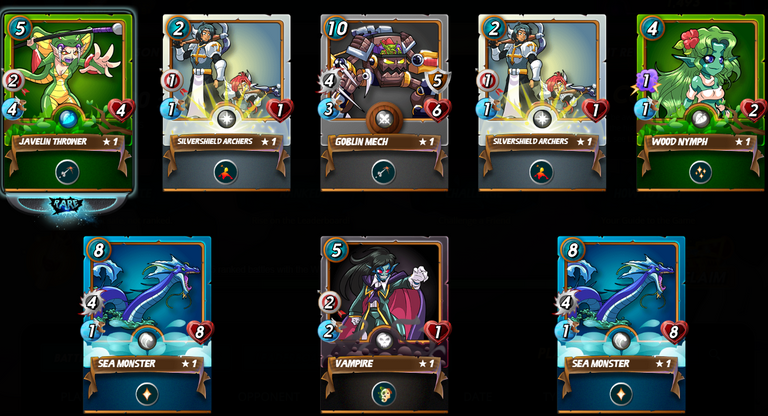 Disclaimer: The cards I choose to give away are fairly at my discretion. I may not give away a certain card for any reason. Please don't complain.
How to win?
Just choose a card and comment below that you want that card.
Comment your steemmonsters username.
That's all. No resteem/upvote required but if you do so it's highly appreciated.
This giveaway will last for around 20-35 hours or till my next giveaway post is up as it may take me too long to complete the quest. The winner will be announced on my next post.
I will use this tool to pick the winner.
Previous winner:
The winner of the previous giveaway is: @che-shyr. Congratulations, you won the Naga Fire Wizard!

If you don't play splinterlands, what are you waiting for? Click here to do so. I assure you this game is insanely fun!
If you start playing using the above link, let me know and I will send some you some cards.
Good luck to everyone!