If you've read my last post you know I reached silver 3 just before the season ended. And so I was entitled to get 12 reward cards. I was really lucky to get Daria Dragonscale.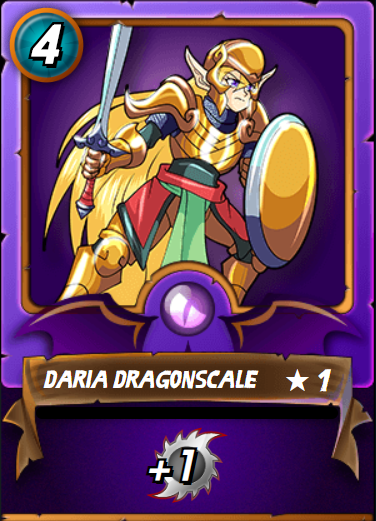 This is an epic dragon summoner. I didn't have any dragon summoners before so its great I got one. Of the rest of the cards, I combined most of them and had actually sold of Daria.
I then went the discord group of splinterlands just to hang out a bit and the conversation that followed made me buy back my Daria.
The only reason why I sold him off in the first place was because I did not have any dragon monsters so I thought keeping him would be useless. It was brought to my attention that dragon summoners, in fact, can summon the monsters of any one category or type along with the dragon monsters.
Me being a dumbass didn't know this little fact when I sold him.
So I hurried and bought it back. Not 'the one' I sold obviously but bought it back all the same. I think it would be a great addition to my team once I get some dragon monsters of my own.
These are all the cards I got.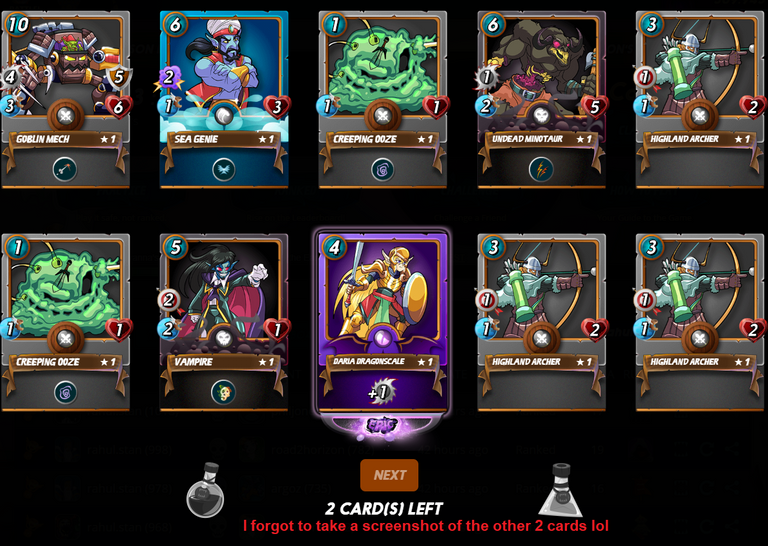 I also went ahead and upgraded my life summoner to level 2. I really like the added defense by Tyrus and the added attack when using the Silvershield Knight so I upgraded him to level 3 as well as some other common life and neutral monsters.
By doing so I hope I can reach gold 3 or silver 1 this season.
That's all. Thank you for reading.