Hello darlings
Good morning to everyone here !!! I am novice level in the game @steemmonsters. That's why I received few cards at the end of the season. Look at you and see: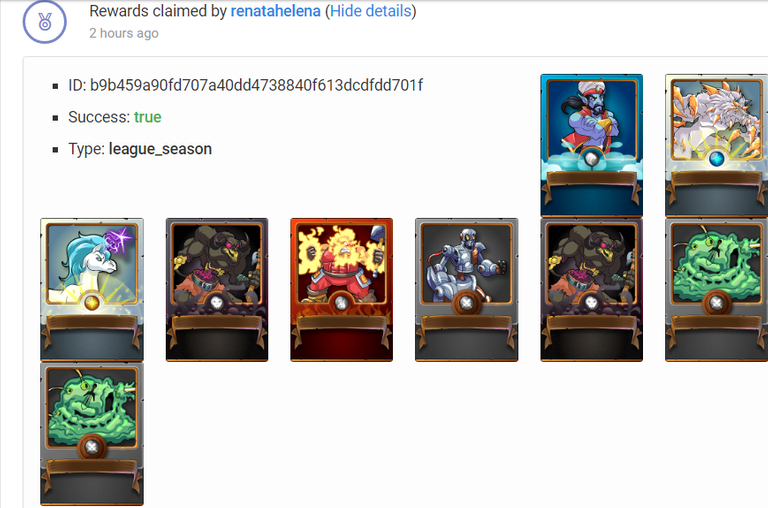 It was only 9 cards. I was very pleased with the legendary letter I received. It's the first time I've won a legendary card !! She is good???
Thank you and see you next time, dear ones !!!