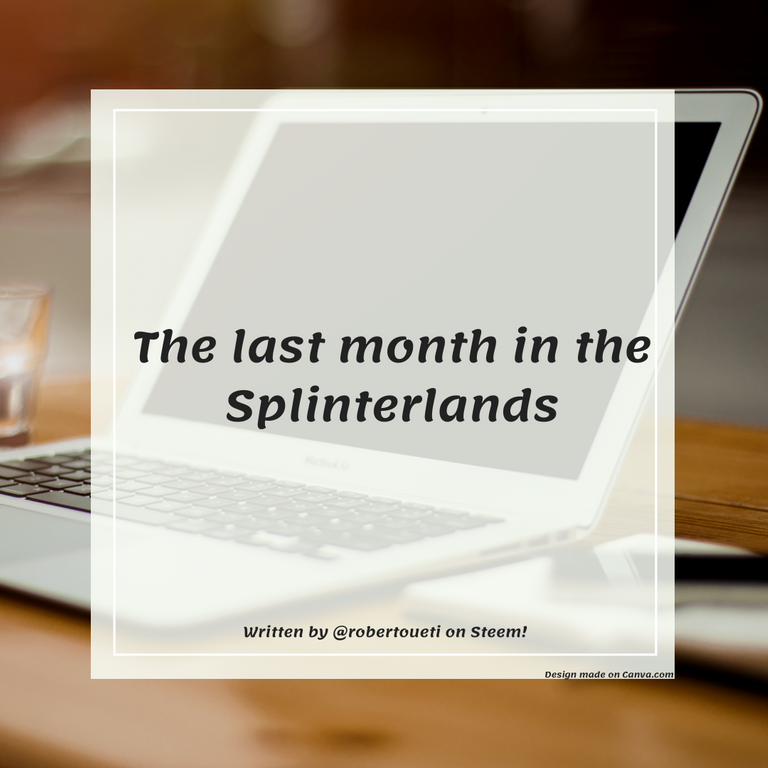 In the last month, despite not posting anything new, I continue to persistently playing steemmonsters, but with some changes in strategy. Instead of buying gold foil cards, I am purchasing all the cards I already have been renting. Thus, weekly costs may fall, and I maintain a substantial profit on the long term.
I closed all the last four seasons in the Diamond III league, which shows that I am improving in the strategies of the game, as there is no different card, and playing with the same decks for a long time.
There are several changes to the game during that time, some of them are good, others not so much, but none of them changed my long-term thinking of Splinterlands will be one of the best games on DApps Steem blockchain.
There are still 21 cards left to buy so that I don't need any other anymore. All cards with values ​​below 1,000 DECs were easily bought, now those that are more expensive are missing. I am focusing on doing all the daily quests, in addition to getting at least 750 DECs every day, to buy at least three cards per season. I don't know if I managed to keep that amount for a long time, but one thing is for sure ... This helps to lower costs and ensure more new purchases.