This season I made it to Gold II by season end. I was pretty pumped about getting ranked that high as it's my first time above Gold III.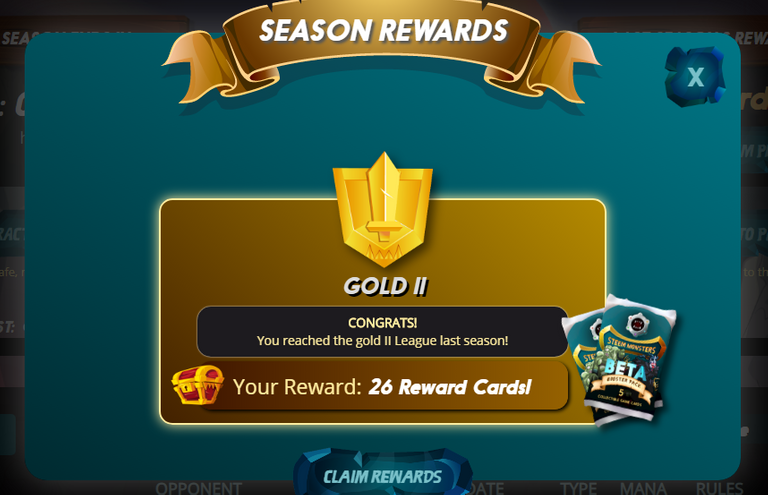 I am shooting for Gold I this next season.
I got some decent cards as rewards this season.


The new beetle queen and a prismatic energy both nice additions to my deck.


A naga windmaster and an imp bowman are 2 other nice additions to my deck. I can't wait to upgrade the windmaster to the level where it has 2 for attack.


I also did my daily quest this morning which was a little more challenging as everyone is trying to rerank. I finally finished it and got these cards as my reward.