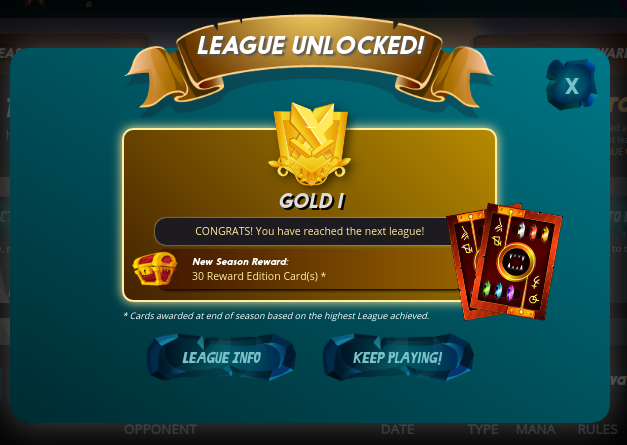 With 2 day to season end i achieve the league gold 1 🤗, no easy but not hard... Today was a normal day, the quest are the 'Without neutral cards' i took 11 games to complete(in rank 2500 it's are better than i expect). Time to say the rewards cards, uhuuu i gain one gold card, yep, it's common card But it's gold like my rank xd 😉.
Cards:
1x Sea Genie
1x Prismatic Energy
1x Sea Monster
1x Undead Minotaur - Gold Version
1x Vampire
2x Rusty Android
1x Creeping Ooze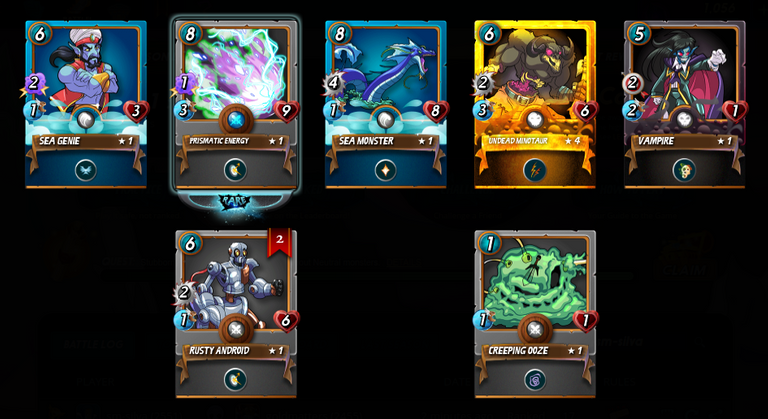 Status:
Rank 2551 Gold 1
Dec 1056
Collection Price is rising, almost 100 dollar(I started with nothing, zero investment Only the $10 from stated pack than i buy to be able to play), SplinterLand is a excellent investment after all, in a minus than a year my account price rise more than 1000%:

Report of 13 December 2019!