Productive day, today i reach the gold 2, good considering my low lvl cards and missing almost seven day to season rewards(last season i reach the gold one, spamming same deck 😁 😁 )
The mission of day Is: Dragon Splinter

The Era of Dragon Begin xd!
My Rewards:
1x Skeletal Warrior
2x Highland archer (Why again, I will transform you in Dark Energy Crystals)
1x Sea Monster
1x Naga WindMaster
1x Exploding dwarf (I hate this too! If you become with gold you are welcome xd)
The image of proof the rewards(I know you don't care about this):


My Rank Status: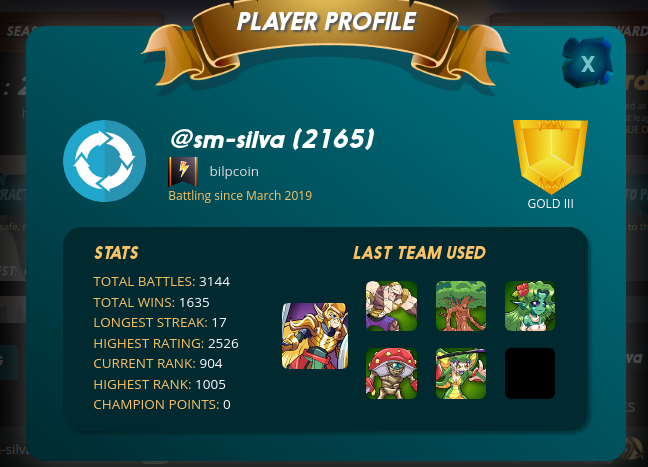 Yes, I'm in gold 3 now, i lost some points!
Dark Energy Crystal: I earn 615 DEC Today!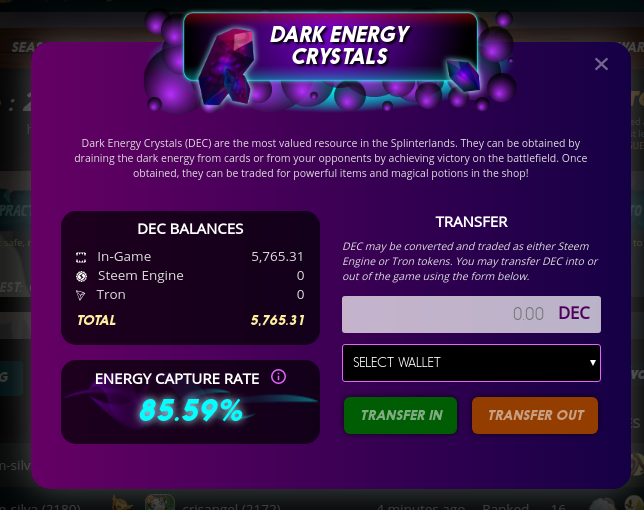 Collection Value:

Report of my activity in SplinterLand:
08 December 2019!