Splinterlands Telegram Trivia Contest, This Saturday! 🤓15 BOOSTER PACK PRIZE!🤓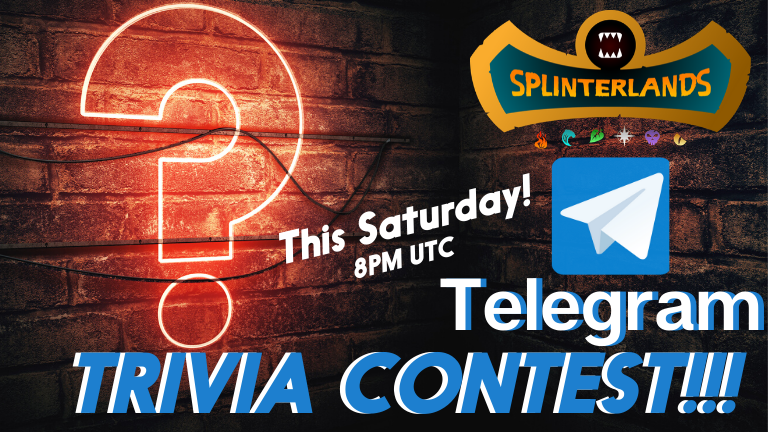 Telegram Trivia Contest!
🌌LIVE in Telegram!🌌
When: THIS Saturday, December 7th, 8PM UTC
(12PM PST/3PM EST)
Not in the US? You can use this World Time Converter to find out what time to be online!
What: A Trivia Contest!
Questions will consist of everything Splinterlands related: stats, card rarities and names, and of course, Lore! Hosted by your favorite Telegram Mod @grapthar!
There will be a combination of question/answer form and multiple-choice questions, so study up a bit, and come and have some fun!
Telegram is a social messaging application, much like Discord.
Not in the Splinterlands Telegram? Join HERE.
Check-in: 15 minutes before start time
That's 7:45PM UTC/ 11:45AM PST/ 2:45PM EST
About those Prizes...
1st Place: 7 BOOSTER PACKS
2nd Place: 5 BOOSTER PACKS
3rd Place: 3 BOOSTER PACKS
See you there!

This contest will be replacing two of the Music/Lore contests each month (instead of that being held weekly, it will be biweekly, as will the Trivia contest). We will be alternating between the 🎵Music/Lore contest📜, and the 🤓Telegram Trivia contest* 🤓 each week, so check in here for when and where to submit Music and Lore, and contest times/dates, and win yourself some packs!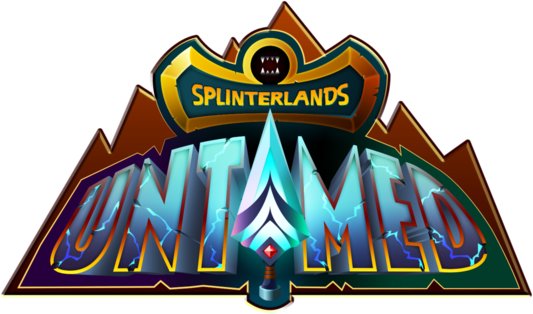 Places to learn more, connect and play!
---
---