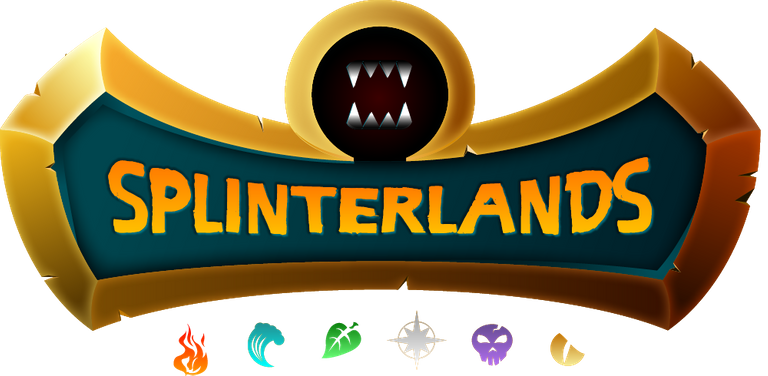 This one will cover the other new common reward cards. If you missed the first post check it out here You have sometime to still enter the giveaway that is on that post. You know that my reviews reward someone for reading it. Make sure to let me know what you think and I will pick one random person that does this to win 500 DEC.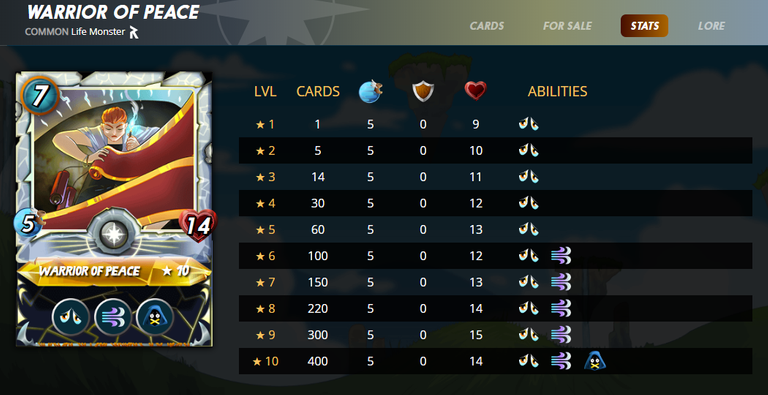 Warrior of Peace is an odd card. For any card with 7 cost to have no attack seems like it won't be good. But he can have all the debuff abilities. Also, 14 life is a lot on a team that can give him armor and heal him. I have to say that a peaceful giant is better for the games with no abilities but this one is good for a high mana match with abilities. To weaken most or all of the other person attackers is nice. I still worry that even with 14 life he will die fast. See you need to have a higher mana team to use him. Then he will face a lot of attackers. Yet he has no void or shield. So I worry he will get killed fast. I also don't like cards that don't attack very often. So I am not in a hurry to level up this one. Let me know if you think you can use him in a good way.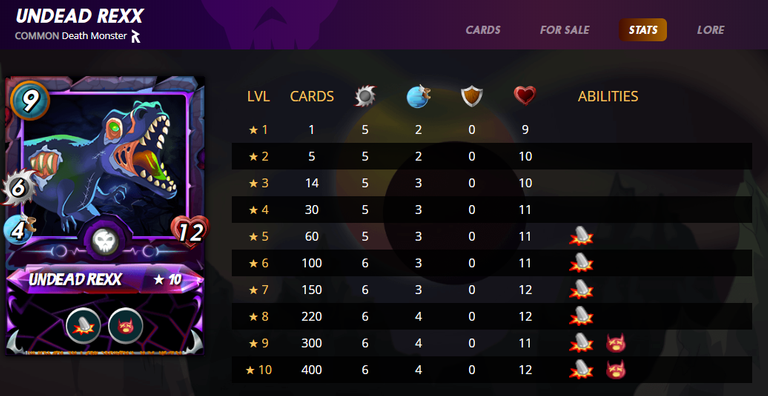 Undead Rexx is a nice high-cost card for big mana matches when melee can attack from a position. He has good speed and high attack with a nice hp number. Trample and Stun are both good abilities. I am not sure he will work as a main tank very often. 9 is just a lot and he also has no defense helping abilities. Still, he gets that 6 attack point at only level 6. So I expect you will see him on the battlefield. I still think it will need to be a higher mana match. Like in the 30s or more. He is a nice bit attacker for the death team. As not all have the Lord of Darkness and he was the only other big cost attacker. One thing about this card is when he hits a stun or get a trample it will be big in the fight. Might even just win it for you.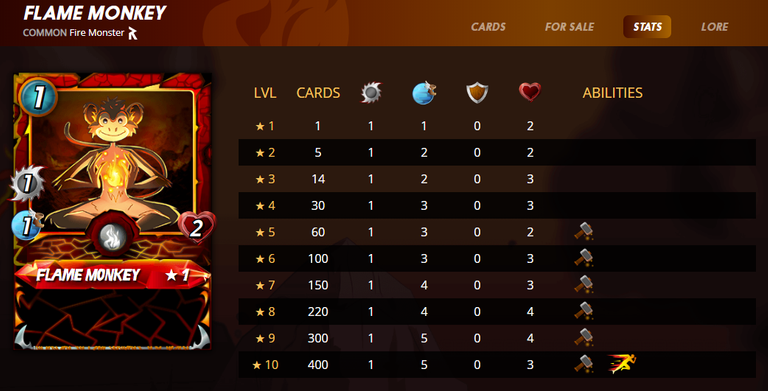 Flame Monkey is a fun little card for the fire team. It is always nice to have a 1 cost card that you can sneak into a low mana match or add into match that you have one mana left. He won't do much attacking so don't worry about that one attack. He is around to repair. He will need to be level 5 before he is really useful. After that, he will be able to be a big part of the fire armor team. The fire team has a lot of good cards with armor. This card will make those teams a lot better. Think about all the times you have a few guys with armor and this guy heals it and they have to hit again. Good old life trick is now on the fire team. I am not good with fire but after I level this guy that might change. It is a whole new way to play them. All 1 cost cards are worth leveling but this one is for sure. If you play at the max level he will also speed up the team. Fire is already fast and combo this with Flame Imp and your team will be really fast.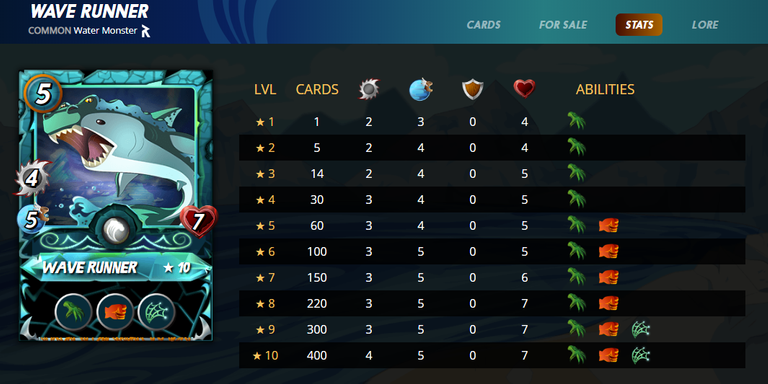 Wave Runner is a nice addition to the team. They didn't have a reach monster that is this good. He gets fast and good attack for 5 cost. For a common he gets reach, knockout and snare. Those are all good abilities and knockout is a good combo with medusa. Hitting for double damage if the guy is stunned. Water needed a reach card that easy to get. Eels are also a good card but from the orbs. So they cost more and are harder to level up. I like that now you can get this guy and feel good that you have a nice card to use in a lot of matches. Snare is sneaky good on a guy with good speed. It is always nice to bring down a flyer so you don't miss as much and in an earthquake game, it makes them die faster. Given he doesn't fly but water has ways to give him armor and keep him alive for a bit so might be able to use him. It is nice you get all the skills at level 9. But that last attack point is for the pros.

Once again they give us good solid cards. All of these can be used in matches for sure. I just need to hope that I get a lot more in my loot chest. I also see the value of the newest ones being higher. As it is a lot harder to get these cards now. Back soon with more about this great game. Thanks @splinterlands.
I am a member of the CCC group also. I am always trying to support others here with my giveaways. This is a Contest Kings giveaway No Upvote, No Follow, and No Resteem are needed to join
This is an Invitation to join #ccc for Guaranteed 👍 Daily Income 💵 and Payout 💸 for Newbies (2.0) 🐟 🐜 🐛 in #ccc 👣 and Follow 👣 the Honor Code 🏅 - the Creed (Conditions and Limits Inside) AND the latest update <<< please click to read.
I am now going to recap a past giveaway so you don't need to look one unless you want to see who won the giveaway from this post.
Winner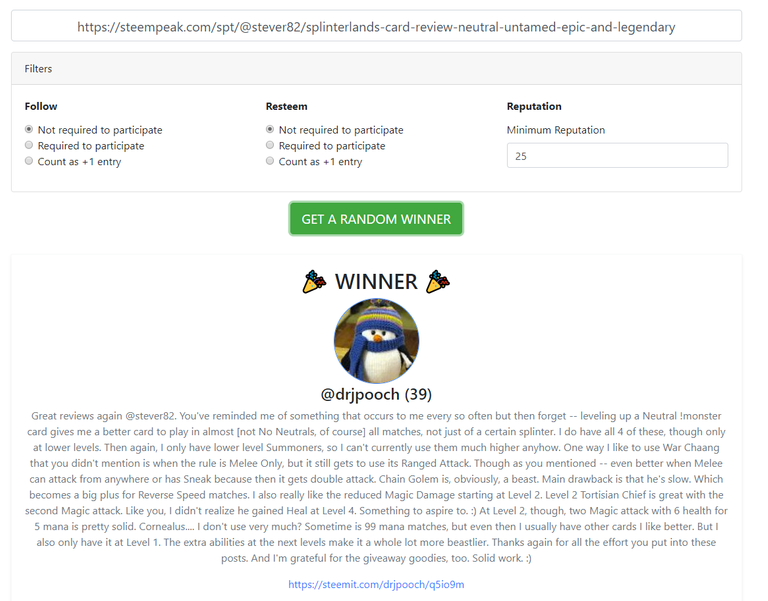 Congrats to @drjpooch thanks for adding so much to my post.