Splinterlands Card Review Rewards Epic Cards Part 1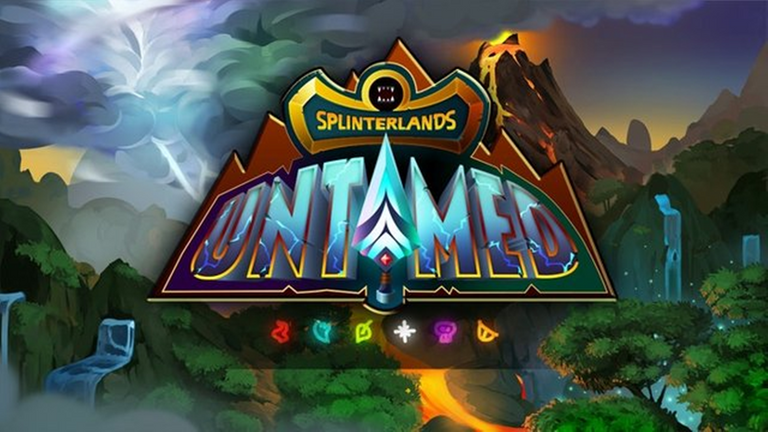 Hi, I have been a bit busy so this post is late. I have been trying to follow up on the fight going on with @justinsontron and our witness. I think that it really that they didn't talk. It was clear to me that Justin thought people tried to steal his steem. It is also clear some Witness thinks that steem isn't him. I have been here for just over a year maybe a year and a half. So I don't know anything about that steem. I never did. Still, I did this post asking to vote for the old witness. I got a bit sad that while asking for us to push them back to the top. No one talked to me on that post. I don't want to get into it more than that ask this is a Splinter Card Review post. But hard to not talk about all this a little. Time to look at some new reward cards. Don't forget to give me some feedback on the cards or anything I said here and you can win 500 DEC.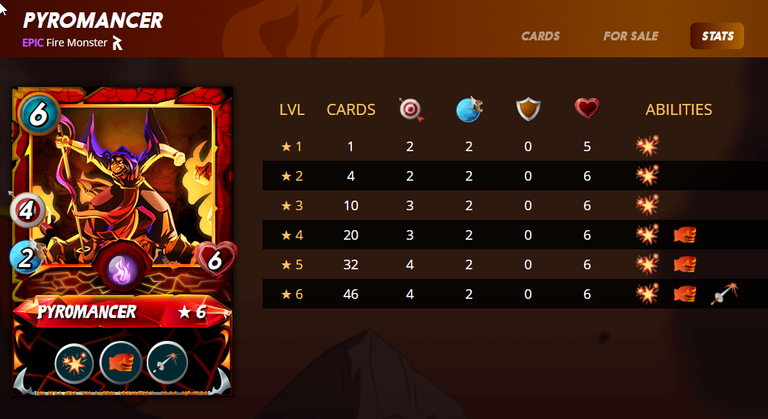 Pyromancer is a new card for the fire team. He is a ranged blast card with the new knockout and piercing. Unlike most of the team, he is slow. This makes him a good card for the revers speed games. The fire team has an issue with that game mode. So, this is a good card to have if fire is your only team or you just like them. In other games, I don't like piercing on slow guys. Armor might be gone before he attacks, at least if they only have 1 left he won't get stopped by it. Slower speed works well with knockout ability. If you have a way to stun the guy you could get a big hit from him. Fire has a few guys to stun but Pit Orge is the main one that he would work with. That means that this card is for higher mana matches. I think this is a good card. He hits hard and is just one more blast card on a team that can now field a good blast team. I can't wait to level him up and try him out more.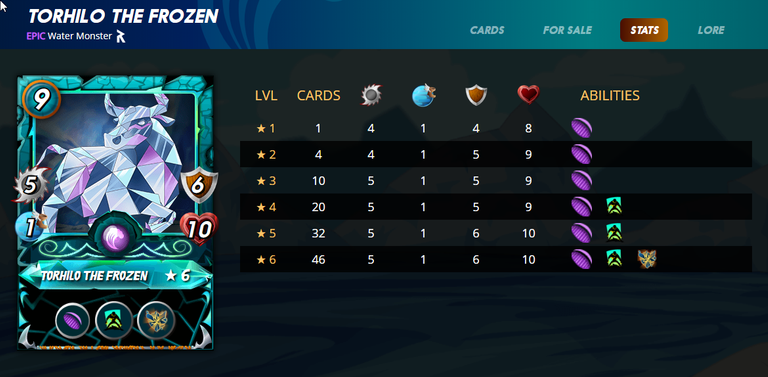 Torhilo the Frozen is a beast. I mean look it is a bull haha. This card is almost too good. It makes the Forst Giant an already weakish legendary almost pointless. This card has a nice skillset. He is a tank with high life and armor and last stand. With void to avoid magic killing him fast. Then add in shatter and it is a cool card. That last one isn't that great due to the one speed. He is also a card meant for reverse speed games. Or maybe he will hit the second card if your team kills the first one before his turn. At 9 cost he is really meant to be a card to help them in the 99 mana matches. Also maybe the games in the 30s. I really think this is a good card to get for upcoming game modes like guild wars. I don't have one yet bummer but I will start to buy him if he stays cheap.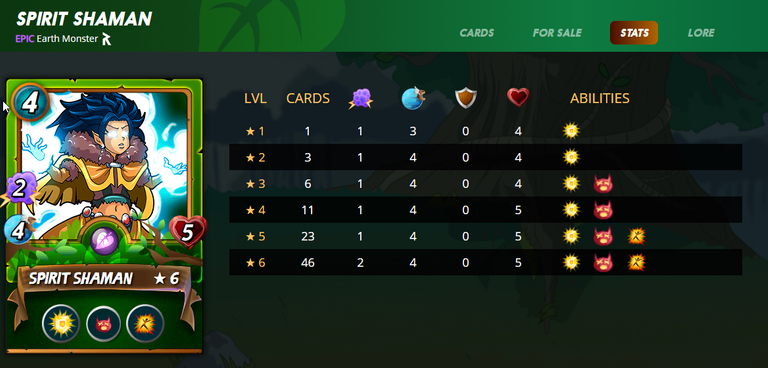 Spirit Shaman isn't as new but I haven't talked about him yet. I like this card a lot. Magic with Stun is a great combo. On top of that, he has divine shield and redemption. At 4 cost he can play in little league matches. That is also low enough to fit him into a lot of mana cost games. It also gives the earth team another mage. They are becoming a strong magic team for sure now. His speed and health are solid numbers also. The one weak point might be the lower magic damage. But this is pretty normal for magic monsters with stun. I think his higher life and shield make up for the lower damage as he should get off at least 3 attacks in most games. We are getting more and more good cards. I hope to get him to level 4 soon. I use him a bit the only reason he doesn't get used more is Earth has a lot of good cards. I think he will be a star for newer players. Older players like me might overlook him with all the other strong ranged cards on the team. I won't as he kicks my but a lot.

Going over the rewards cards that are coming out I am reminded that this game gives us good cards for free. They are not putting out cards that you can't use in battle at all. This is one of the great parts about this game. I am glad to see it continue.
I am a member of the CCC group also. I am always trying to support others here with my giveaways. This is a Contest Kings giveaway No Upvote, No Follow, and No Resteem are needed to join
This is an Invitation to join #ccc for Guaranteed 👍 Daily Income 💵 and Payout 💸 for Newbies (2.0) 🐟 🐜 🐛 in #ccc 👣 and Follow 👣 the Honor Code 🏅 - the Creed (Conditions and Limits Inside) AND the latest update <<< please click to read.
I am now going to recap a past giveaway so you don't need to look one unless you want to see who won the giveaway from this post.
Winner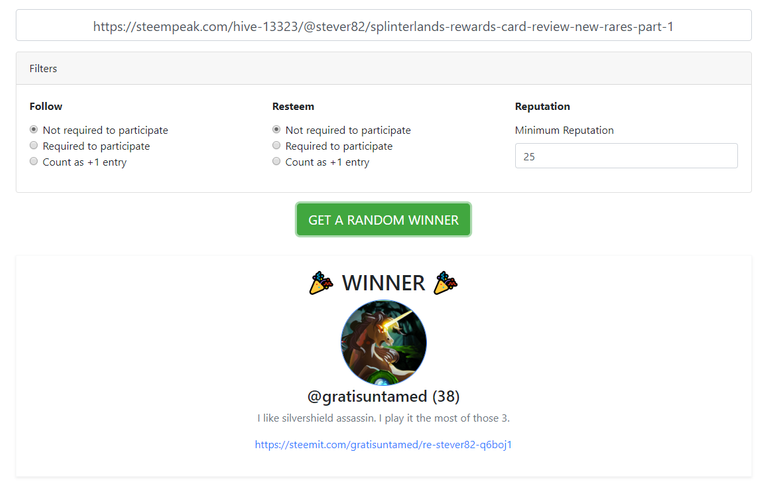 Congrats to @gratisuntamed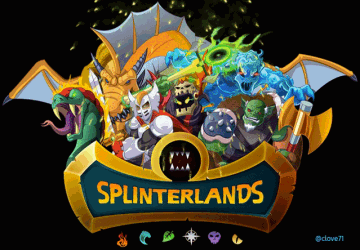 ---
---