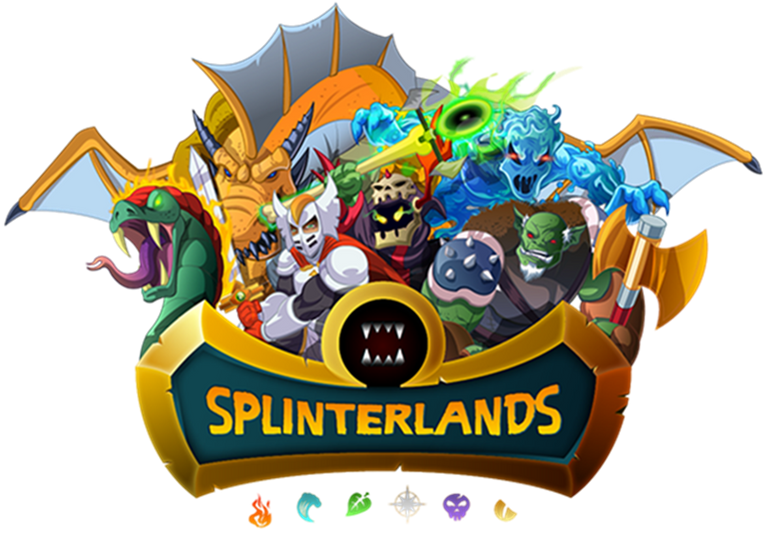 Hello, everyone, I hope you are doing well. This review is a follow up to this one It will finish off my review of the Untamed Water Splinter cards. In the future, I will go over Ranged/Magic/Melee in a different post as the last one was a little long. Make sure to give me some feedback on the post or the cards. I will pick one random person that does this to win 500 DEC.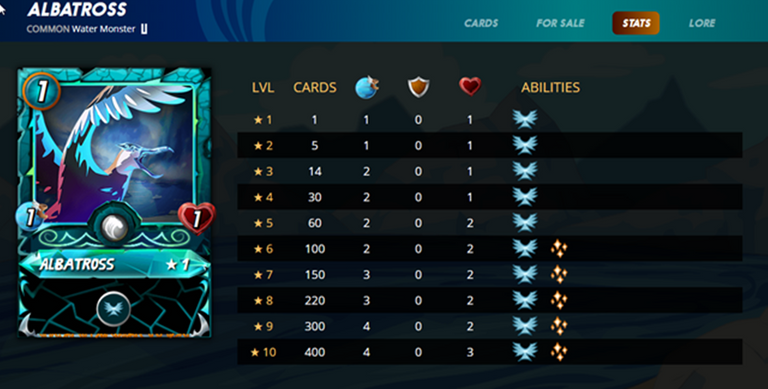 Albatross is a very interesting card. A healer that will only cost you one mana. Make it easy to have two healers in a fight with the water team. At higher levels, he is pretty fast something the team needed. Sometimes your tank might die before Crustacean King gets a turn. This won't be as much as an issue with this guy. His life and flying make him a bit harder to kill also. It is going to cost a little to get him to level six. Before that, he is only usable as a one cost meat shield in Back to Basics ruleset. Once he has that heal you can work him into almost all game formats. So for sure this is one to get if you like the water team.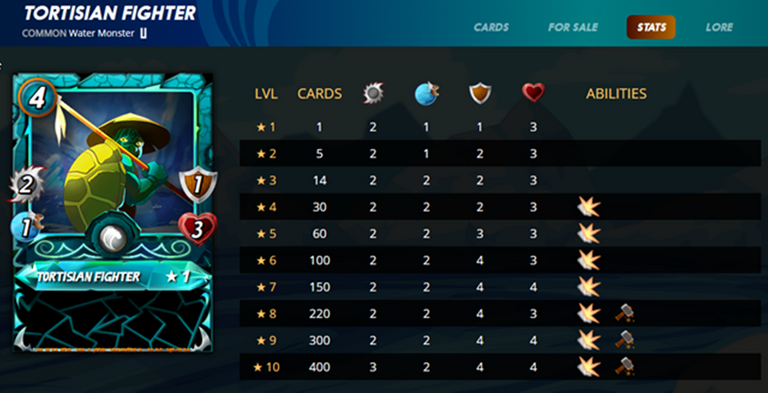 Tortisian Fighter might not look like a great card but it is going to be usable in some games for sure. Repair skill is very good in any healed out matches. It also can be handy in melee only. His four cost also gives you one more card for any little league matches. He is made to tank in melee matches for sure with shield and armor and repair. At max level, his three attack for only four mana can be nice also. Magic will destroy him so this will limit his play. That is the reason I wouldn't try to level him first. He will work better with the new summoner that lowers magic attack. But still, only four life worries me.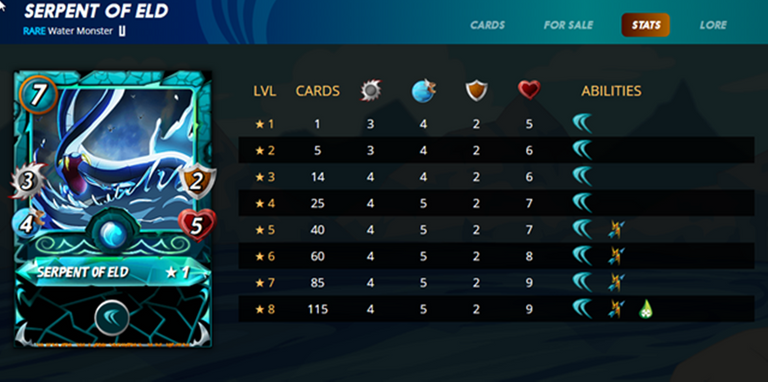 Feasting Seaweed is a very cool card. Opportunity and Scavenger are a great looking combo. He will be targeting the easiest to kill and getting more hp each time he kills one. This is a card I plan to level up for sure. It has three attack early on and that is pretty good. With four at max level, he is really monster that finishes guys off fast. I can see this card used a lot with the dragon team. For a common, I think this card will be in demand. So if you get it I would hold onto it.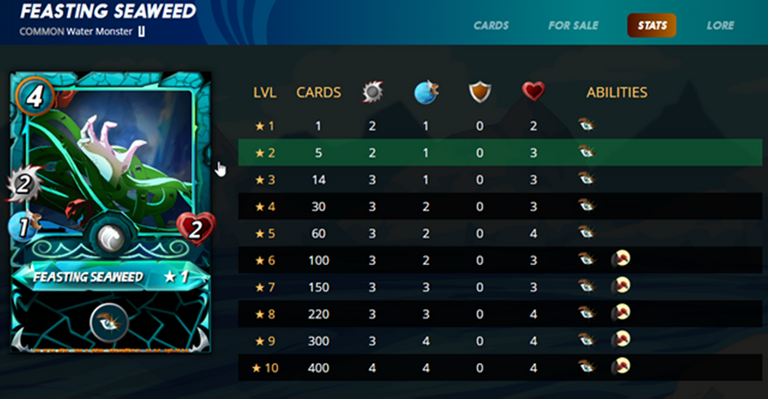 Serpent of Eld is the only rare melee monster for water in the new set. It is a very good card for the team. Fast with doge, return fire, and poison, combined with armor and solid hp makes him a strong tank. He might not take over the tank spot for the team but if he is all you have he is a good card. He is clearly a great card for any match with a lot of ranged attackers. Poison gives him a way to help kill units with armor. His cost at seven mana does hurt him a little. But his over stats are so good at high level you will pay it for sure.

So what team should I look at next? What did I leave out about these cards? One thing you will notice on all of them is they are strong early. When it comes to stats. This makes them great cards to play in bronze tournaments. They also might be good in silver.
I am a member of the CCC group also. I am always trying to support others here with my giveaways. This is a Contest Kings giveaway No Upvote, No Follow, and No Resteem are needed to join
This is an Invitation to join #ccc for Guaranteed 👍 Daily Income 💵 and Payout 💸 for Newbies (2.0) 🐟 🐜 🐛 in #ccc 👣 and Follow 👣 the Honor Code 🏅 - the Creed (Conditions and Limits Inside) AND the latest update <<< please click to read.
I am now going to recap a past giveaway so you don't need to look one unless you want to see who won the giveaway from this post.
Winner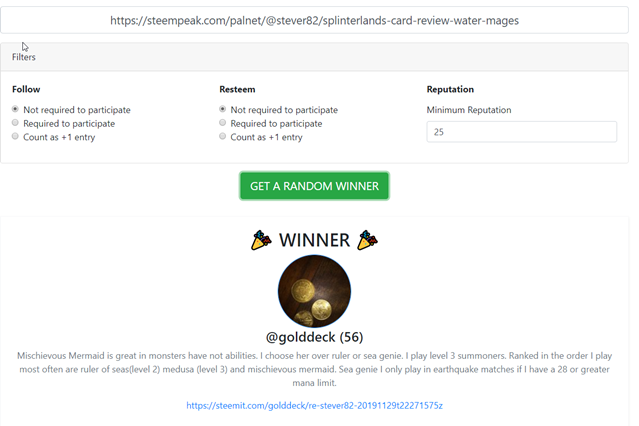 Congrats to @golddeck spend your DEC well.