Lord Arianthus is a legendary neutral monster. He has become a staple in my Steem Monster battle strategy. I prefer to use him as a tank (first position), especially when all melee monsters can attack or against magic.
My Lord Arianthus card is currently at level three, which means he already has the following powers.
shield
void
magic deflect
thorns
Maxing out to level 4 does not give any additional special abilities.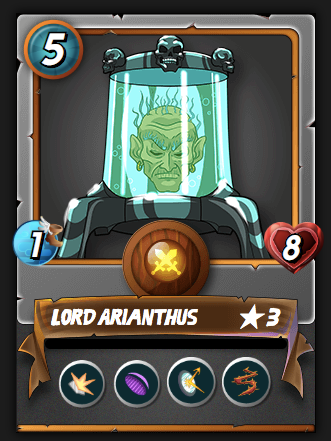 The only benefit to leveling up gives me is one more health.

What would you do?
Do you think it is worth moving from level 3 to level 4?
Would it change your mind if you already had several cards that you could apply to the upgrade?
Is $3.40 a good deal per card required for leveling up?
Thanks for stopping by!
@SumatraNate