Finally some decent DEC!
I have slowly gotten the custom of having more probabilities receiving just only 1 card...
But Finally!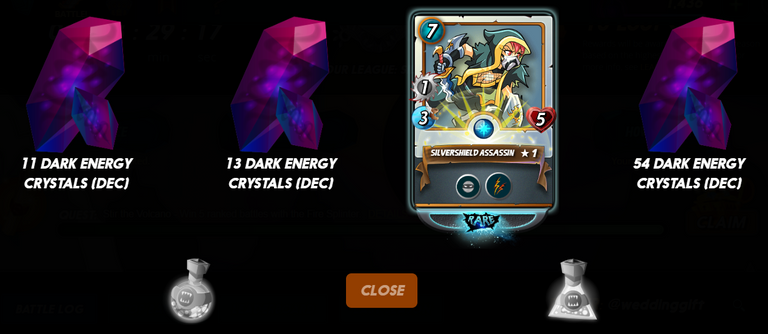 With an odd wonder, when potions were not used, thanks to @shaidon's guidance for switching it off, I got a lot more decent DEC and landed myself my new favourite card.
Half of the time when the potions were on, my DEC rewards were kind of pathetic...
This was on 17 February 2020
As example...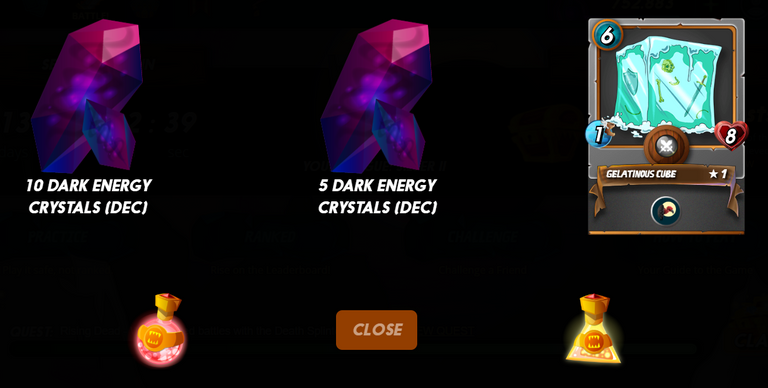 Which I didn't quite like it because I hardly use gelatinous cube at the moment.
But nevertheless, maybe someone else will find it useful if I keep getting them and combine all of them to lease it out later.
---
Now I am torn in 2 as I have wasted AHEM Invested 12 steem on another game called Steemcity; and I hope with both investments , there are more ways to exchange funds or even getting to increase my STEEM savings later.
Right now FOMO is happening even the game is on Beta mode; but it looks pretty nice compared to HolyBread
Until Then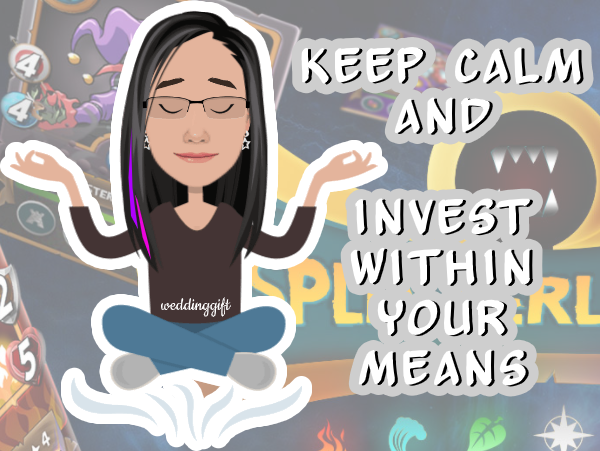 1 % of this post's earnings goes to @null to keep the steem blockchain alive
---
---