I did it! I cramped through to Gold League!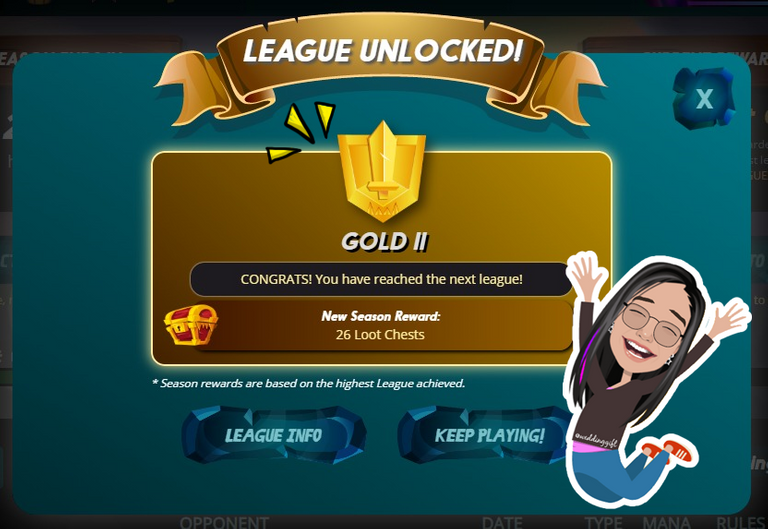 YESH!
It was such a hard battle! But I managed to stay in Gold II league!
The battles weren't easy, but I am really glad that some of the upgrades paid off.
Especially when I managed to upgrade my "death stars" to level 2, it does make quite a bit of a difference even though some of my epic cards are still level 1, and I called my level 2 Dragon Summoner.
---
How much have I spent?
As far as I have used around 90% my own STEEM and others are purchased via DEC with a total of almost USD 20 spent, I am pretty happy with my current deck, and I know I still need to earn that ultimate Rulers of the Seas card that is hyper expensive at the moment.
Excluding the blessed starter pack that allowed me to try out this game.
---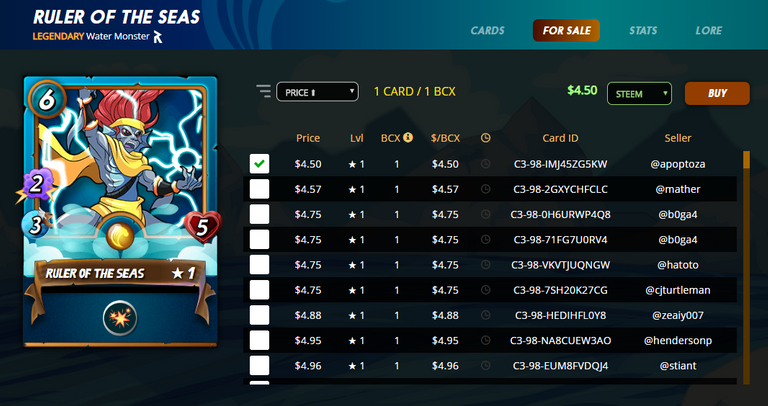 This is my dream card now.

And I still need about 6,000 DEC before I can afford a new one.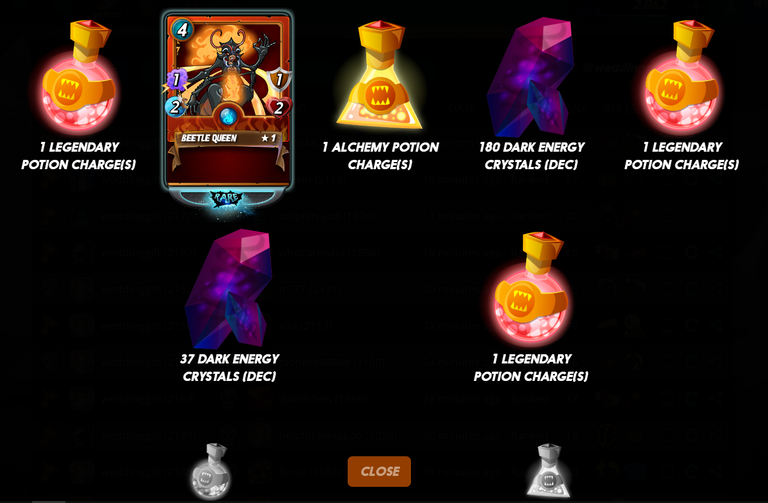 And my latest battle win in Gold II landed me a nice card with some yummy DEC; but still FAR from achieving my goal.
Unless DEC value spikes haha
Other than that, it has been a nice upgrade for me for now.
Until Then
Invest wisely and Happy Battling!
1% of this post goes to null in the support of keeping STEEM alive
---
---