Combat Rules - Keep Your Distance

There are a lots of combat rules on Steem Monsters. I've never count how many of them, but recently the rules that come most frequent and can be continuously as much as 4 rounds, is the KEEP YOUR DISTANCE !!! Yes, no melee monsters allowed, and my most powerful cards are magic. That's why I like this rules.
I've headache with EARTHQUAKE for quite some time. But not now. I don't care about flying ability if I allowed to use magic attack monsters. The best defense is attack. So, kill your enemies within 2 rounds, if not I die.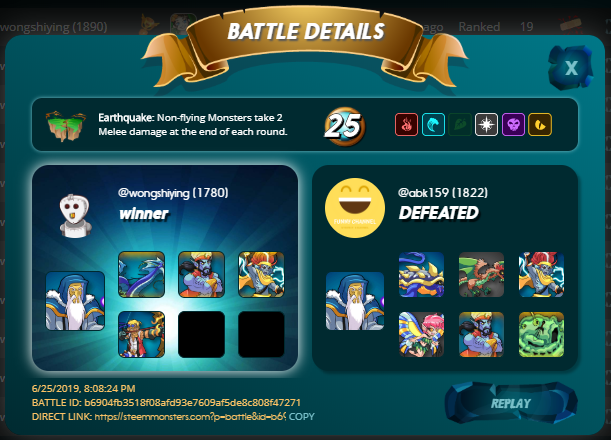 REPLAY
New try
Now I'm doing some new try putting all magic attack cards for combat without tank. The chance of winning the game still depends on my luck, opponent's cards level and rules.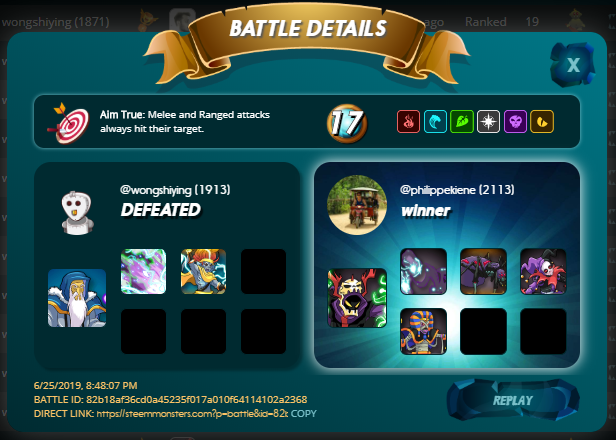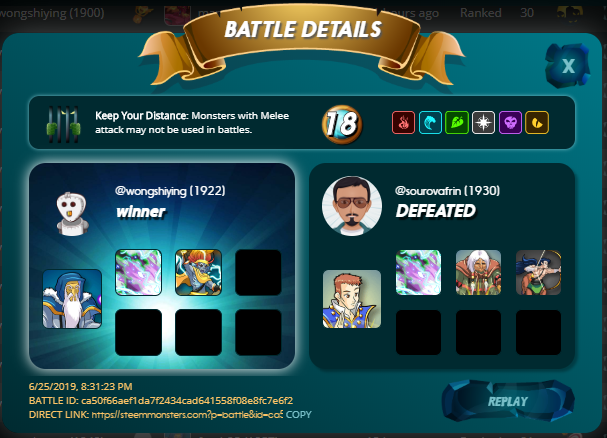 Recent rewards
These are my recent reward form quest. Some new cards, and yet I haven't started to play with them.