'I have absolutely no idea' could well be the most suitable answer at present, but I'd like to hear some ideas.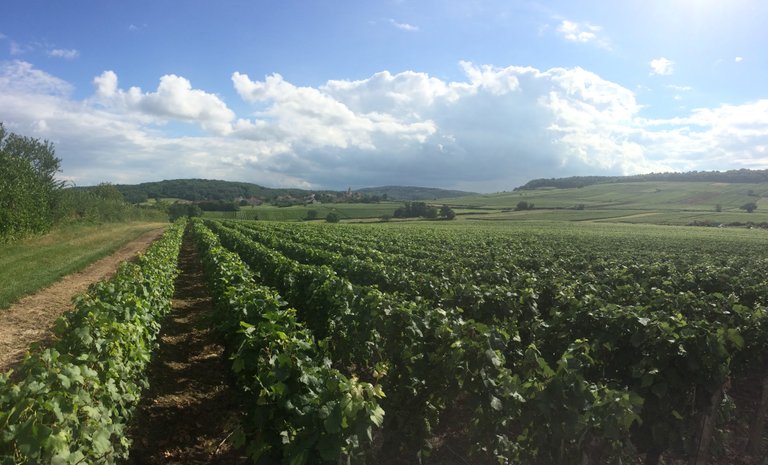 My own image to try to portray many paths/options -A vineyard in France
---
Whilst Bitcoin and seemingly every other coin in my virtual portfolio continues to rise, STEEM isn't doing much. For me, this is not a reflection of the developments that are taking place though, and as I was reminded yesterday, STEEM was late to the party during the last bull run.
Steemmonsters, palnet.io, steem-engine, 3speak, etc, are providing Steem account holders with more and more activities to invest their time and money into, and the feeling is that we have only just started out on this next phase of development. I follow a number of people that like to provide almost daily insight into new additions to Steem, and right now they must be spoilt for choice on what to write and vlog about.
At present, I would say my daily Steem activities, in order of time spent, are: A top level post, Curating/Reading, Commentating, Steem-engine, Steemmonsters, Discord, and Drugwars.
Some of those are pretty clear as to the activity, but I'll add a bit more on the final four activities.
Steem-engine: Trading PAL tokens on steem-engine - I didn't see that one coming a few months ago! It's true though, I've realised that over the past week I have been checking the market frequently and dare I say it, earned more PAL trading than I have via content. The spread has has been huge at times (although not today) and it's been quite easy (i'm no expert) to sneak back and forth between PAL and STEEMP.
Steemmonsters: Gotta get those daily cards, just in case something like this happens: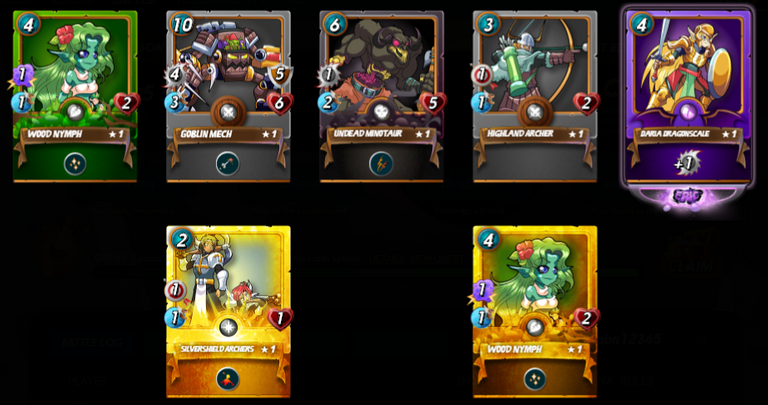 Nothing amazing, but for 20 minutes work, a couple of dollars worth of cards.
Discord: Mostly getting bollocked for voting for shit content today, but it's not always that way :)
Drugwars: Err, not sure why but maybe those tokens will be worth something in the future, or not.
---
Hopefully, for the person seeking value/money v's time spent, these activities are ordered in what is likely to be earning me the most STEEM in relation to the time involved. I'm aware this is not everyone's approach to Steem (or at least they say it isn't), but this is how my brain is working, at least until I find a real job and can relax here a little more.
However, I'm pretty certain that the above is going to be ordered differently, with new entries and existing ones lost. Possible reasons and bizarre claims include:
EIP is likely to chop author rewards (including comments) and bring curation activities more to the fore. There are likely to be some accounts that no longer see the time/money cost in posting as worthwhile, and become more active as a curator.

Steem front-ends with own tokens x-fold the number of places to curate. Have you seen dtube's new front end? It seems there are different settings for the power you wish to vote with Steem and dtube coin DTC.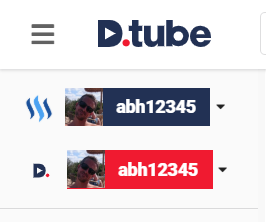 I've also heard the palnet.io could be allowing the user to unhinge their SP voting from their PAL voting. splintertalk.io is another, and that's just the past two weeks worth.
@steemmonsters blows up and all the early investors need to do is play 10 games each day and earn enough DEC for a $50 vote via a @splinterlands send

Downvoting shit-posts becomes the next big thing

drugwars is long gone, freeing up more time for the above :)
---
Anyway, you get the idea - changes on how your normie user like me Steems are afoot. At present, I'm trying to keep abreast of what's happening and where I should devote my time to use it most wisely, but I can see a point where some sort of decision has to be made on where to focus. Do I buy a shit-load of PAL or wait for the next big front-end? Do I dust off my camera, have a shave, and start earning some DTC's on the revamped dtube? Do I trail c-squared so I can be assured of a vote on a mostly naked @eveuncovered post?
Options galore here on Steem.
Wild predictions on your daily Steem activities in the future then.....
Cheers
Asher