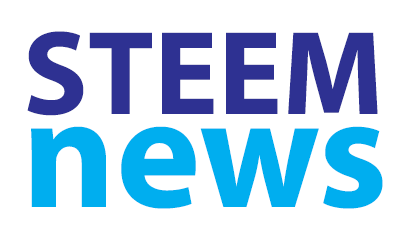 Steem featured on MakeTechEasier.
@crimsonclad explores Steem Communities, Vitalik Buterin mentions Steemit, and Splinterlands updates leveling guide.
And there is news and discussion about CryptoBrewMaster, EpicDice, NextColony, Rada Quest, Steemleo, and Steem meetups in Ukraine and Nigeria...
---
---
1. Steem featured on MakeTechEasier
@steevc spotted that Steem has been included in pole position in an article on MakeTechEasier entitled "8 of the Best Social Networking Sites that Are Decentralized and Blockchain-Based"...
MakeTechEasier receives almost a million visitors a day and is ranked at #4546 on Alexa so the article should get Steem in front of a few eyeballs...
---
---
2. Exploring Steem Communities
If you want to know more about what is coming, and what will be possible, with the new Communities feature coming to Steem shortly check out the recording of @crimsonclad's recent Steemwave show...
---
---
3. Vitalik Buterin mentions Steemit
@clixmoney has spotted that Ethereum co-founder Vitalik Buterin gave a favourable mention of Steemit in a recent interview...
@inertia provided the link to the full interview at ETHWaterloo 2 earlier this month...
---
---
4. Splinterlands : Untamed - updated leveling guide
Following yesterday's announcement of the launch date of Untamed, @steemmonsters has picked up on community reaction and updated the planned leveling guide particularly for the Gold Foil Legendary leveling...
---
---
5. CryptoBrewMaster launches crowdsale
The new beer brewing game @cryptobrewmaster has launched a crowdsale to raise the funds needed to set up a tribe and their CBM token...
---
---
6. EpicDice launches Between
@epicdice has launched a new game - Between...
---
---
7. Only 26 days left...
@nextcolony has posted a story update.
The universe is on the verge of collapse, and the Yamatos are getting stronger and stronger. Time is running out. There are only 26 days left. Now we need you to save the interstellar community...
---
---
8. Rada Quest TCG update
The Rada Quest fantasy Trading Card Game that is currently in development has given an update on the state of its TARUK token sales...
---
---
9. Steemleo Burn & Stake Report
@steem.leo reports that over 22% of the total supply of LEO tokens has now been burnt, and of the circulating supply 91% has been staked...
---
---
10. Steem Over Kyiv meetup in Ukraine - 28 November
@cryptobrewmaster has announced the date for the Steem Over Kyiv meetup in Ukraine...
@adesojisouljay has confirmed that he is going ahead with a planned Steem Meetup in Ogun in Nigeria...
---
---
(change on previous day in brackets // n/c = no change)
Follow @penguinpablo, @steem-data & @eforucom for more statistics.
---
---
Visit the Steem Meetups & Events Calendar for a full list of meetups coming up...
---
---
This is #229 (19 Nov '19) of this daily news service.
---
---
[ graphics by @pennsif ]