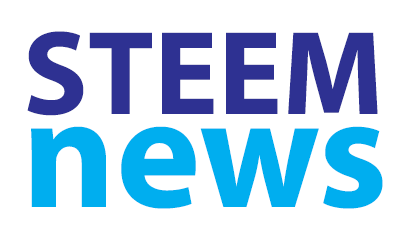 The SteemFest 4 conference is now over. The day 2 recordings are available online.
The Splinterlands Crowdfunder is also over after raising almost $305K.
And there is news and discussion about a major new release of Actifit, VIT and WooCommerce, BROsino, Steem in a book on the Token Economy, and Travelfeed's new witness...
---
---
1. SteemFest 4 - live from Bangkok
The conference part of SteemFest 4 is now over. If you missed the livestreams here are the recordings of Day 2...
0h:54m - SteemFest official photo
1h:04m - Witness session - @anyx, @arcange & @blocktrades with @andrarchy, @justinw, @roadscape & @gerbino
1h:45m - Teardrops & Macrohard with @surpassinggoogle
2h:09m - SteemCoinPan with @jack8831
2h:46m - 'A New Economy : Steem + DeFi' with @steemrollin
3h:04m - Steem-Engine with @aggroed
3h:51m - BEER with @detlev
---
---
2. Splinterlands Crowdfunder Completed
The @steemmonsters Untamed crowdfunding campaign on Kickstarter and Fundition has completed.
Between the Kickstarter, Fundition, and some private contributions, the total amount raised from the campaign was approximately $305,000...
---
---
3. It's Game On with Actifit
Actifit has announced its first gamification upgrade on Actifit.io including Fitness Friends, Virtual Gadgets and notifications...
---
---
4. WooCommerce VIT Payment Method
Developer @out-there has completed the development of the WooCommerce VIT Payment Method extension for WooCommerce.
This will allow Vision Industry Token payments in a WooCommerce store...
---
---
5. BROsino turns on the Lucky Wheel
The BRO Casino has added another new game - the Lucky Wheel...
---
---
6. Steem featured in Token Economy book
Steem has been featured in an academic book about blockchains and the token economy.
There is a whole chapter about Steem in the book 'Token Economy : How Blockchains and Smart Contracts Revolutionize the Economy' by Shermin Voshmgir, director of the Research Institute for Cryptoeconomics at the Vienna University of Economics...
The book is available on Amazon...
---
---
7. Travelfeed launches Witness
During his presentation at Steemfest @jpphotography announced that Travelfeed has today launched its Steem witness...
---
---
(change on previous day in brackets // n/c = no change)
Follow @penguinpablo, @steem-data & @eforucom for more statistics.
---
---
Visit the Steem Meetups & Events Calendar for a full list of meetups coming up...
---
---
This is #225 (08 Nov '19) of this daily news service.
Thank you and good night.
---
---
[ graphics by @pennsif ]