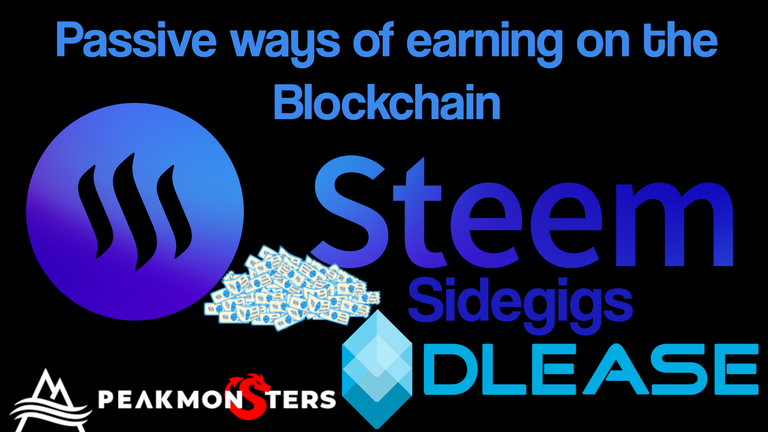 Earning Steem passively requires you to hold some Steem Power already. As the saying goes, sometimes you got to spend money to make money. In this case staking Steem Power is what is needed. Many users that have posted and commented for some period of time have saved up quite a bit of Steem Power. Maybe right now is not when they want to sell but they do not want to post at the moment. In this case using your powered up Steem Power can earn you some extra Steem and Steem Backed Dollars.
Leasing out Steem Power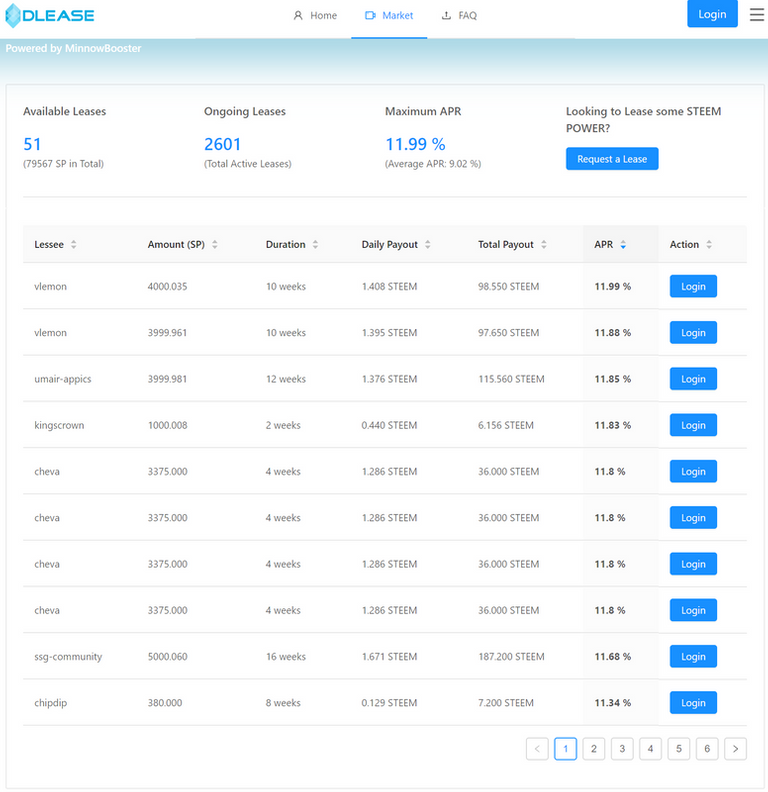 For as long as I can remember there has been ways of using Steem dapps to lease out your powered up stake. By using dapps such as @MinnowBooster or @DLease. By leasing your Steem Power for fixed periods of time you can earn on an current average of 9.11% leasing anywhere from a few weeks to many months.
Delegating Steem Power
Pre HF21 there were many groups offering daily upvotes by delegating to accounts on the Steem blockchain. Most got flagged into oblivion and changed how they offer upvotes. @sp-ground only offer upvotes to Polish users. And other groups are now only accepting delegations without offering rewards. Some of the original groups are still around such as @qurator. Though they have alot more to offer than just upvotes. You can be included in their @qurator posts and earn Q Tokens which can be exchanged on Steem-Engine.
https://steemit.com/qurator/@qurator/qurator-registration-update-or-now-free-to-join
Groups offering rewards for delegation: @ocdb @rocky1 @appreciator @diyhub @bdcommunity @tipu and others.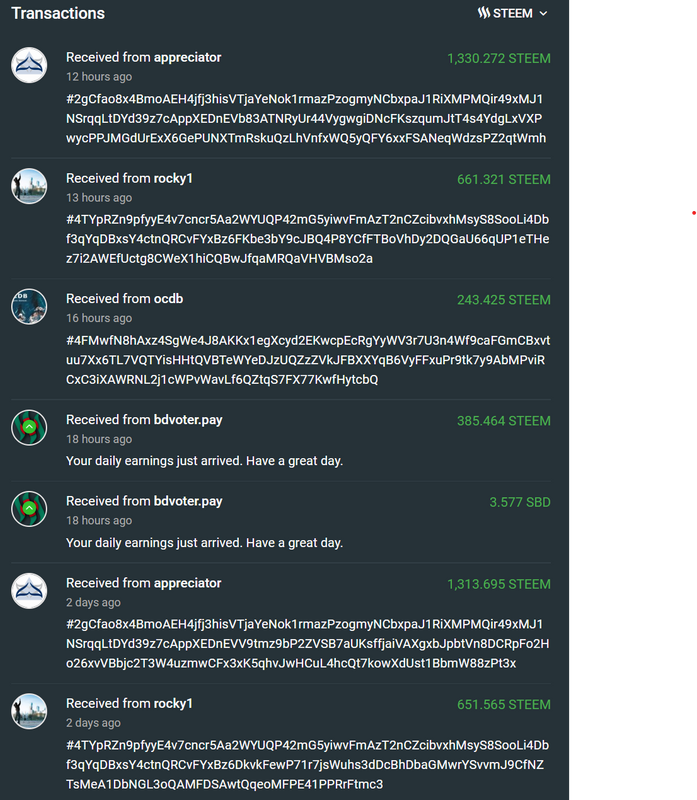 An example of a Whale that has millions of dollars delegated to such groups, the payouts are significant.
You can also delegate to some leasing groups to earn rewards such as @dlease
There are Dapps for viewing delegation info.
Viewing users delegations
Changing delegation tool
Downvoting bad content using trails
Downvoting trails on Steemauto of popular downvote curators. Keep in mind you may downvote people you may not have intended to if your morals do not meet up exactly with the downvoters you are following.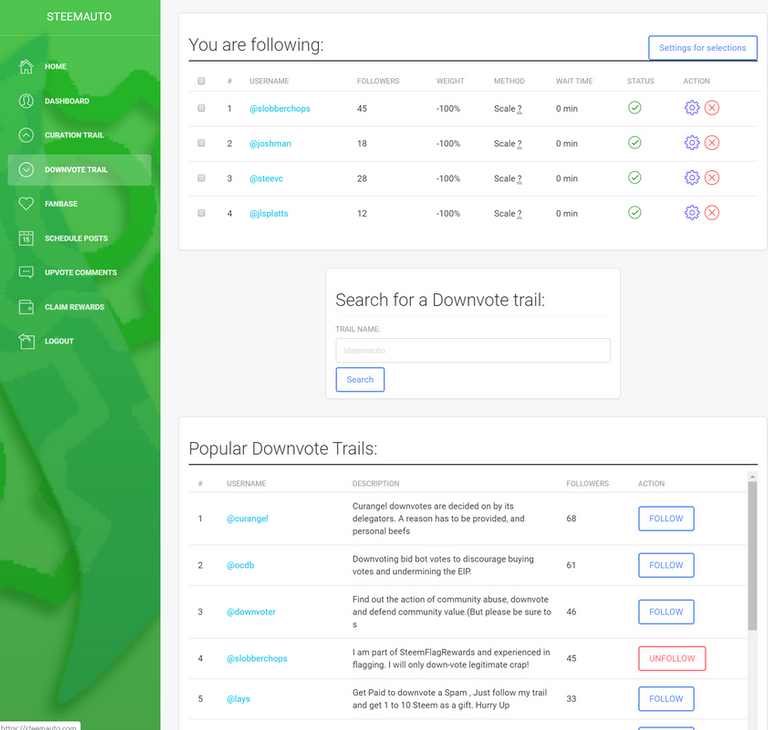 Link to the Steemflagrewards Discord.
Exchanging your Steem Backed Dollars for Steem during changes in the market.
I have noticed there are good times to sell your SBD for Steem and other times it may not be as much worth it. When I see a large deviation between the two its usually a good time to exchange. To maximize your Steem to SBD peg.
Delegating and selling Steem Monsters cards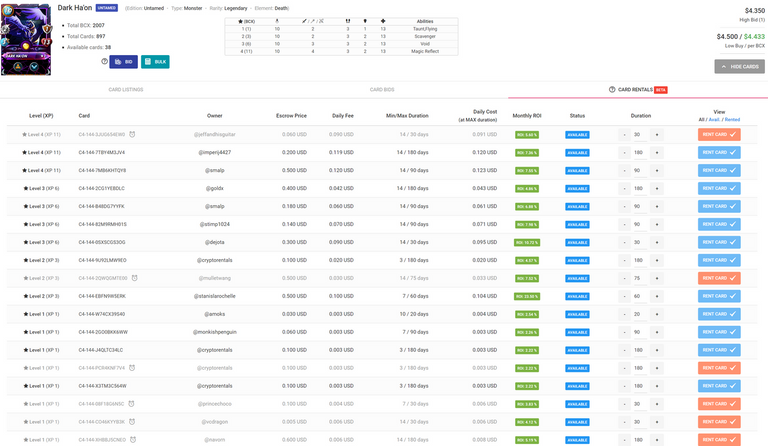 Using Dapps such as Peak Monsters, you can delegate (lease) out cards to users. If you have high level cards, especially Alpha and Beta cards. You can get paid in DEC (Dark Energy Crystals) to lease your cards to people looking to do ranked battles and people part of leagues.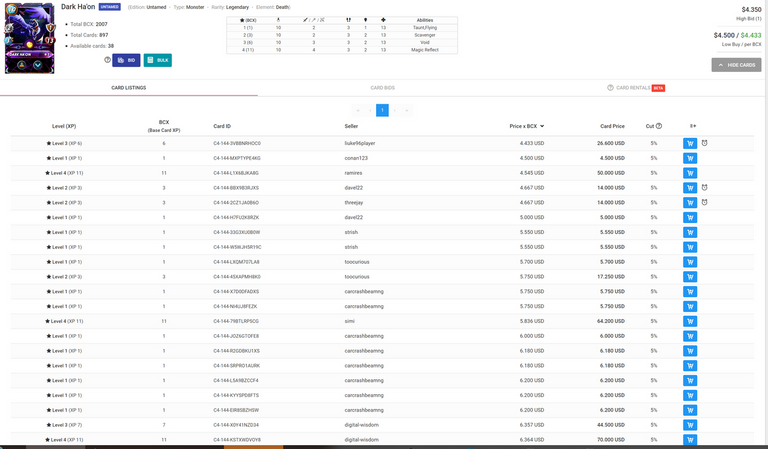 You can also list your cards for sale on the platform, and wait for someone to purchase them. Leveling them up brings their value up as well in many cases. Though if you have a very rare card sometimes its best to sell it as is at level one.
Everything listed above is something I have been a part of, besides leasing of Steem. Though I have considered doing it if I stopped posting so just have not had a use for leasing yet. But a great way to park your Steem Power if you plan on being off the platform for awhile and not posting and commenting.
Upvoting good content using trails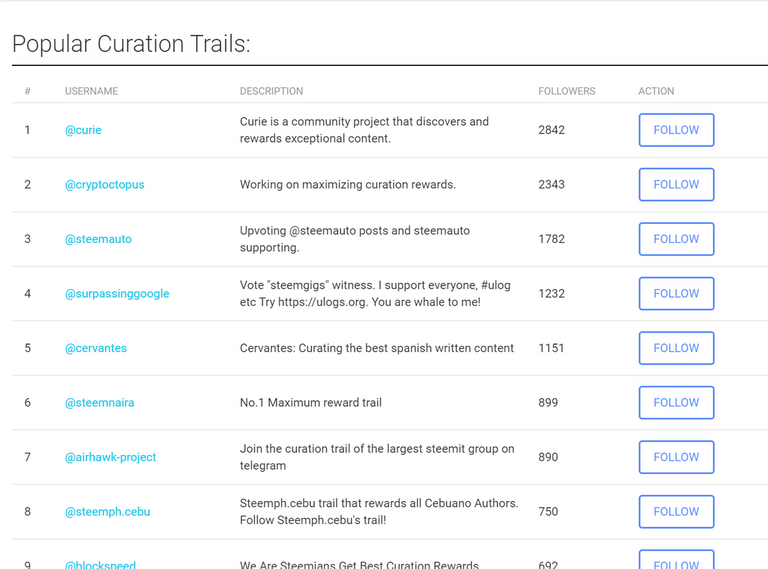 Just as you can downvote using trails, you can also upvote. And with the recent hardfork curators that upvote on content early are rewarded by more Steem than ever before. Taking your powered up Steem power keeping it busy voting on content can earn you Steem. All depending on how much vote weight you have, who votes after you and other factors come into play.
Staking Steem-Engine tokens
I have received many airdrops, and I usually stake it all. That way I can slowly earn tokens as they mature and have a constant supply of them to use for what I would like. Not all tokens can be staked but many can, its all up to you to find the tokens you believe in.
For active ways of earning on the Blockchain see this previous post I made:
https://steempeak.com/steem/@solominer/steem-sidegigs-active-ways-of-earning-on-the-blockchain
Addresses below to help me buy better camera equipment and support me to travel to locations to do photo and video and overall great blogs in new places. I would be happy to list some of the contributors in my posts for donations that help me along the way.
| Coin | Address |
| --- | --- |
| BTC: | bc1qhfmvd2gywg4fvrgy2kkkkyqta0g86whkt7j8r7 |
| LTC: | ltc1qdyzm5cwgt8e2373prx67yye6y9ewk0l8jf3ys9 |
| DASH: | XkSqR5DxQL3wy4kNbjqDbgbMYNih3a7ZcM |
| ETH: | 0x045f409dAe14338669730078201888636B047DC3 |
| DOGE: | DSoekC21AKSZHAcV9vqR8yYefrh8XcX92Z |
| ZEN: | znW9mh62WDSCeBXxnVLCETMx59Ho446HJgq |