Well the daily quest had to be battled out with the Water element. It appeared to be ones of the most easy daily quests ever. Only 5 battles were needed to complete the quest! And due to the fact that I am trying to play more battles in the beginning of the season, I am already in Gold 1.
So before revealing the cards earned by completing the daily quest I decided to buy 8 gold potions.
Too bad, no gold cards revealed themself!
But still the rewards were great: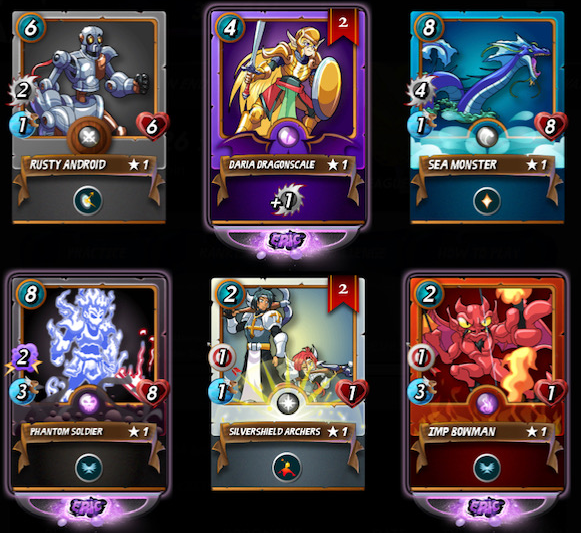 50% of the cards I did get were Epic ones.
The Daria is much welcome because now I can bring it to level 4. Which would be a great addition for my secondary account.
Cheers,
Peter