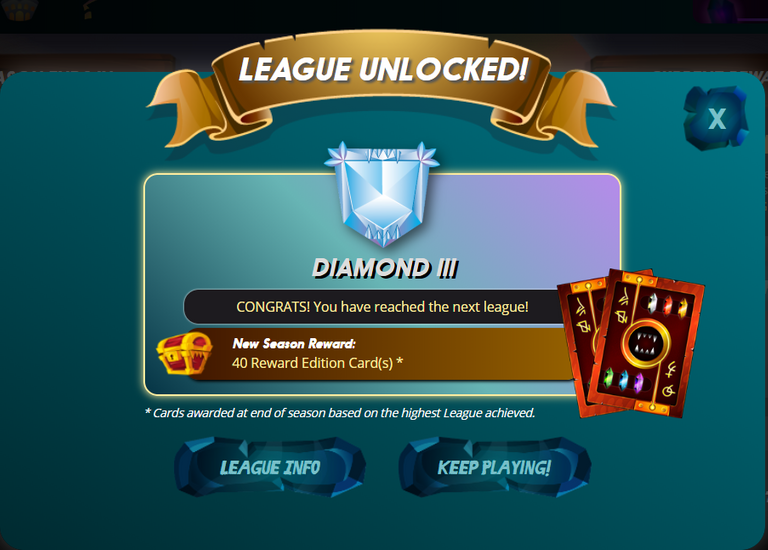 I finally made it to Diamond 3 and I am only around 400 points away from reaching my season gold of Diamond 1. Its going to be tough but I hope I can make it to D1. This was possible only due to the cards I have rented right now through peakmonsters. The great thing about renting is that it only costs you a fraction of what it would cost to buy them.
With a lot of help from @byzantinist and all the other people in the SM discord who helped me in choosing what cards I should rent, I decided to rent Earth and Water splinters. This is also partly because prior to renting cards, I was well versed with the above mentioned cards as I usually played with them. I also used to play with life a lot but Life splinter isn't really that good at higher leagues.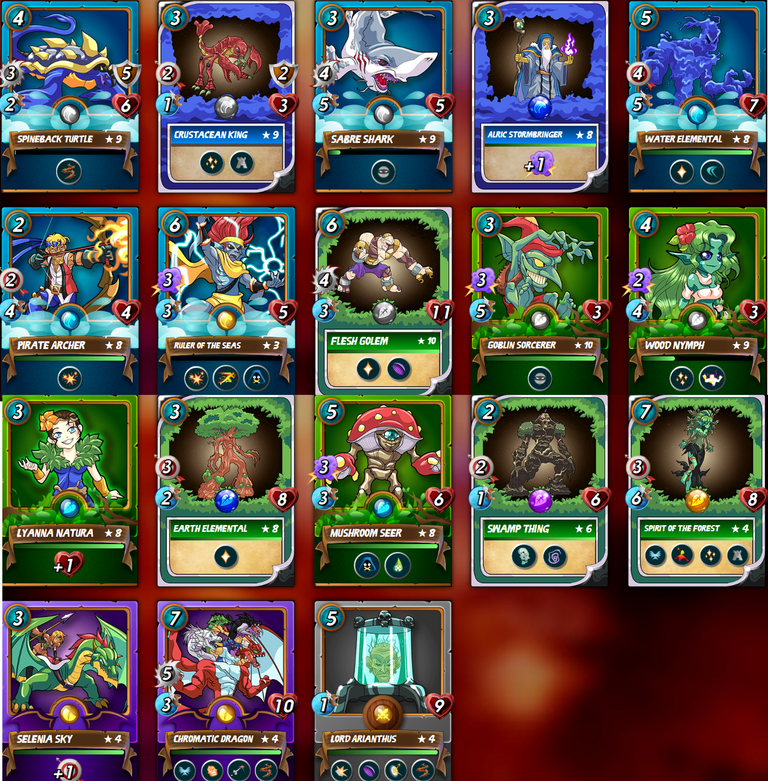 The cards that I rented are as shown above . I have rented them for 30 days and it will cost me approximately 24$ which includes the daily + escrow fees. The cards that I have rented are at around 2-4% monthly ROI. Most of the good deals with 0.5-1% ROI were already taken.
Earth: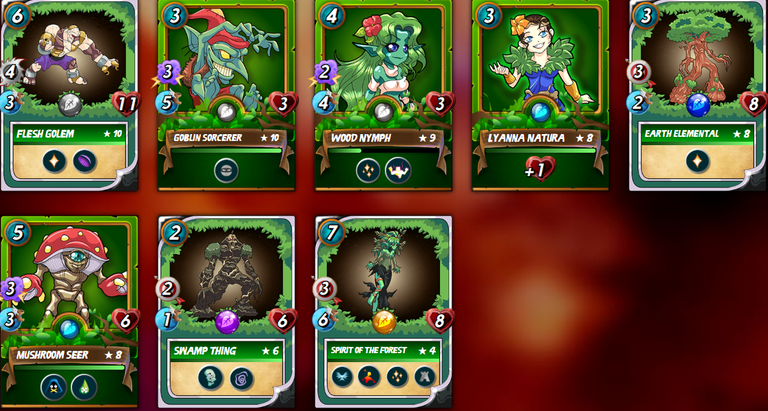 Earth is really OP in the higher leagues specially if you have Prince Rennyn but in my case I don't because there's wasn't one available. I got Selenia Sky instead which is a very good summoner.
The triple heal combination with Flesh Golem+Wood Nymph+Spirit of the Forest is a killer combo in my opinion. That with a Selenia lead and some ranged like Earth Elemental(which also has heal) and Swamp Thing is a great team if I have the required mana.
Mushroom Seer and Goblin Sorcerer are nice additions to those.
Water + Lord Anus: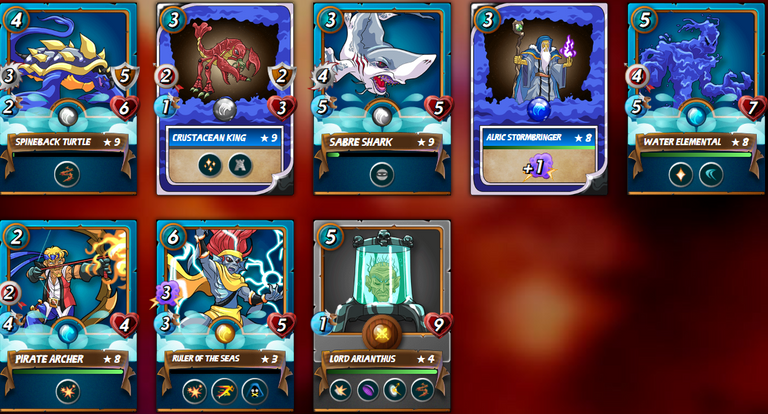 For water, Ruler of the Seas is a must! The 4 magic + additional 2 magic attack wrecks the team. It also gives other benefits like +1 speed to allies and -1 magic to enemies which is great. I use it with the Spineback Turtle which counters melee attacks and Crustacean Crab which heals as well as gives +2 armor. Instead of the Turtle I sometimes use Lord Arianthus(or Lord Anus for short) which is a great card with Thorns, Magic reflect, Shield as Void as a result it acts as an excellent tank.
Saber Shark is also a great card which has sneak and can also acts as a decent tank once the first one dies out. It buys me enough time to finish the team with Ruler of the Seas. I use Water elemental and Pirate Archer when I can. They can be good additions to the team. I might be getting some more magic attack cards soon.
Dragon: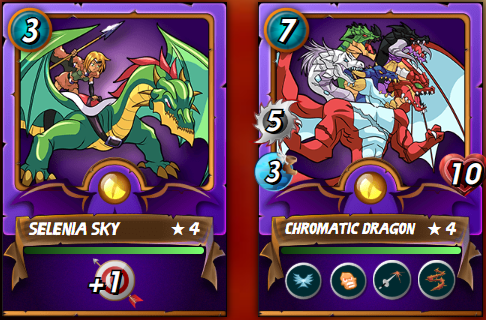 I got the Chromatic Dragon just for the Earthquake rule. For that I use Selenia Sky, Chromatic Dragon, Spirit of the Forest, Pixie and some Earth monsters.
---
---
And that's how I made it to Diamond! I am getting around 1200-1400 DEC everyday which will easily make up for the renting costs. Its better to buy cards but if you don't have that kind of money, renting is a great option.
This is my first post through SteemAce which recently did their giveaway. I think it is a great addition to steem. There are two tribes for gaming i.e steemace and battlegames and I love both of them. I think there's no need to compete and both of them can exist simultaneously. To know more about steemace click here.
If you don't play splinterlands, what are you waiting for? Click here to do so. I assure you this game is insanely fun!
If you start playing using the above link, let me know and I will send some you some cards.