Just found that there is new combat rules coming from Splinterlands.
A combination of 2 rules to give us more challenge on arranging our combat combinations.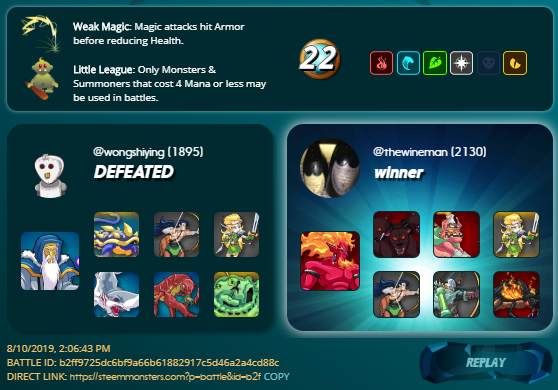 Replay
I've got Weak Magic and Little League. Well I just go ahead with my water team and I loss. Loss because of insufficient damage output. My opponent was higher level and deal more damage than I did.
Cheers everyone, hope you all happy with his new rules.