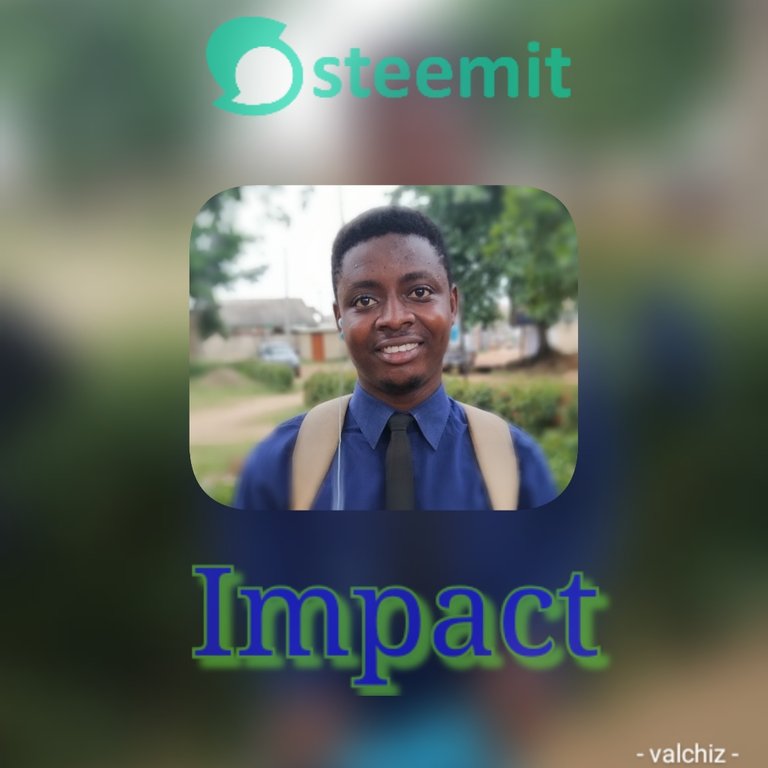 I think it is time to write my own post about who I am following on steemit and the reason why. This actually is an appreciation post to be sincere, I will really love to appreciate this special people for their impact on my steem journey so far and their impact didn't make me quit and always give me the motivation plus courage to always steem on. It will soon be 3yrs since I join this platform after I saw the post on one of my Facebook friends timeline who introduced me to the platform but quit half way without putting me through and then I don't have any knowledge about blogging or anything related to blockchain, I was in an unknown world and I have to at least find my way, without any knowledge, I start researching on how to come in and share ideas on the platform but I was mislead. And that actually made me lose my first account @omodeleolumide which was reported. I was about quitting totally when a good Samaritan message me.
This good Samaritan gave me the booster I really need and he encouraged me not quit. @destinysaid thanks a lot, through him I joined my first community @africaunchained. One of the best community so far and still alive till day with lot of amazing members @otemzi @tfame3865 @hornblende @tezzmax @rufans and our Central Bank @ambmicheal they are my first steemit brothers. I never for once regret joining this platform because my foundation is from here, everything I know came from steemit, how to be financially stable, to the life of an investor, my first investment was from this platform. Not only that, steemit fund all my expenses in the university from 3 years ago till date, so tell me why should I quit when I still have lot of things to learn. Learning can't stop, it will continue.
I will love to appreciate @neoxian plus the whole neoxian city members, if I start mentioning names, most will be surprised and might really want to know what the did or how they impact my journey on steem. I was actually introduce to the city last year by @ifeoluwa88 after I read a blog post about them, and I can say that city will never run dry, it is full of lot of opportunities and motivation for everyone that is really ready to hold onto it. Should I talk about the daily giveaway or the contest, or how I received some neoxag stake which motivate me the more to have more stake. This is also one thing I am grateful for, they made me join the splinterland game, @steemmonster. I still remember vividly the day they were discussing it and I was like what are you discussing about that I was interested. But some told my captain @ifeoluwa88 that no matter how she explain to me, I won't do it because that was how most people they explained to did. They quit without evening joining. I laughed and I was like, I will surely surprise you guys. That was how my splinterland journey started, I had to message @tcpolymath to register me and he actually gave me some discount without even knowing me. A total stranger, but the journey wasn't easy. I chop cane from my opponent daily before I even know what is going on. So I level up and today, I can always reach Gold I but still aiming for diamond league.
Freedom financially is one every corner of this platform, all you need to do is to grab the opportunity, build yourself up and never give laziness the chance, you don't really need to work hard, all you need to do is to work smart, just get yourself together and maybe restart afresh, if you can't write on your own, join contest, play steem-based games, start your lifestyle blog, make use of @dtube and become a dtuber, @3speak is also there for you, so why wasting time when you can get yourself to work.
Always remember, Work Smart.
Join through @theycallmedan post link
Posted via neoxian.city | The City of Neoxian