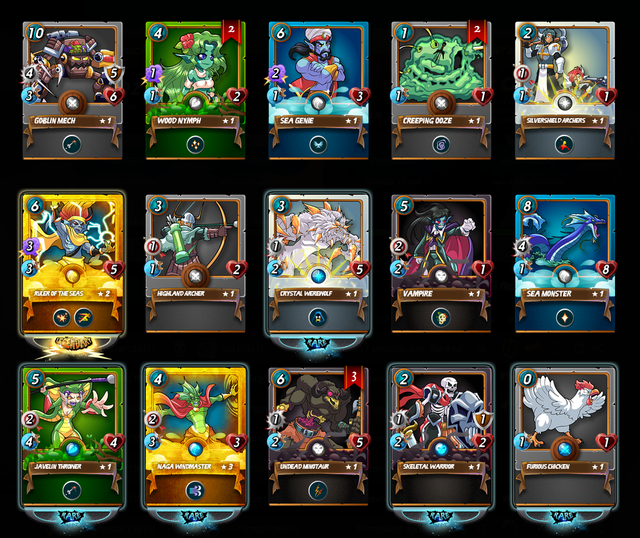 It has been quite a while since I pulled a goldfoil legendary. I was already happy when I saw I got a Ruler of the Sea. When he turned golden my happiness doubled at least.
At the moment you have to pay 93$ on the market to get one. Which is quite a bit of money for a digital card.
But if you look at other games what people are willing to pay for some digital cosmetics, mounts or weapons it is not this odd.
I put quite a bit of Steem into Steemmonsters and while my account value is around 10k I could have done much better if I would have had a bit more patient and foresight.
The game was not fun for me in the beginning and the market came down, so I started selling a lot of cards which would have been way more valuable now.
When it comes to Crypto I still have a bad mindset. Daily swings can get to me. Bad news can get to me.
A couple of months ago I bought my first Magic The Gathering displays as an investment. I know I have at least wait 3 years before I can start to check the market and think about selling. I am totally fine with that.
While I know I should have a longer timeframe when I invest into BTC, Steem, Steemmonsters etc 2017 messed me up this much that I still want the lambos overnight.
Despite my mistakes I made with my little digital monster cards it has been good to me. Collecting deck, sometimes getting lucky with good pulls and delegating doubles is an ongoing thing and there is still a lot of room to grow for the game.
Having fun and learning about patience in a game....Steem is a strange but beautiful place