I don't know what to think about the new reward system.
In fact are the rewards in terms of the amount of cards gone further down.
But I'll look into it over the next few days.
Here is the reward for today's quest: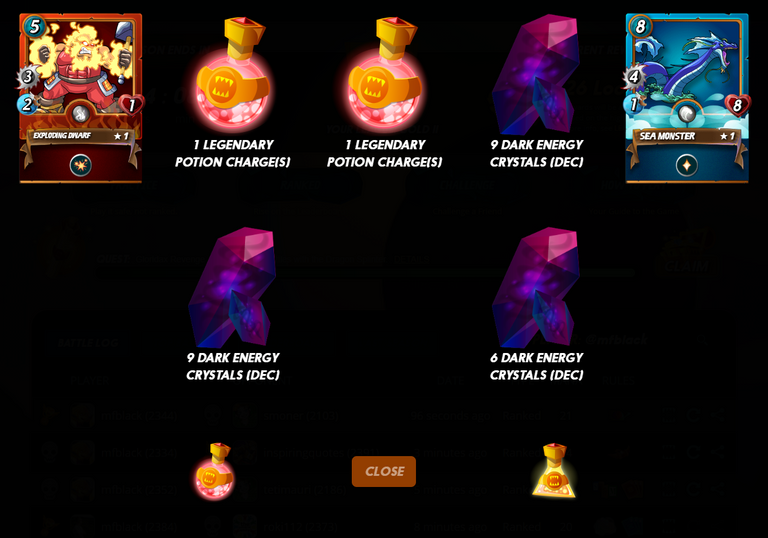 IS THIS A JOKE????
I putted some steem/ money into Steemmonsters until recently, but if this goes on - I don't know...