A couple of charts and some words on this seasons efforts playing @steemmonsters / Splinterlands.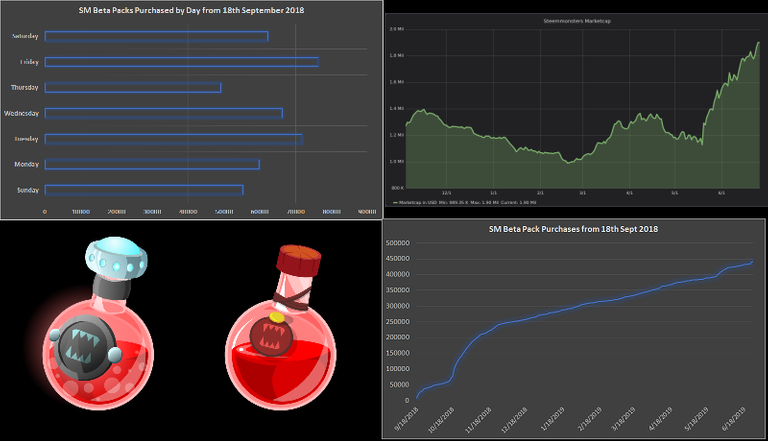 ---
I think I'll open with this chart, which is not mine and is available from the Splinterlands discord by typing $marketcap in the sm-voters_hut. Look at the MCAP rise in the past month, whilst STEEM has done very little.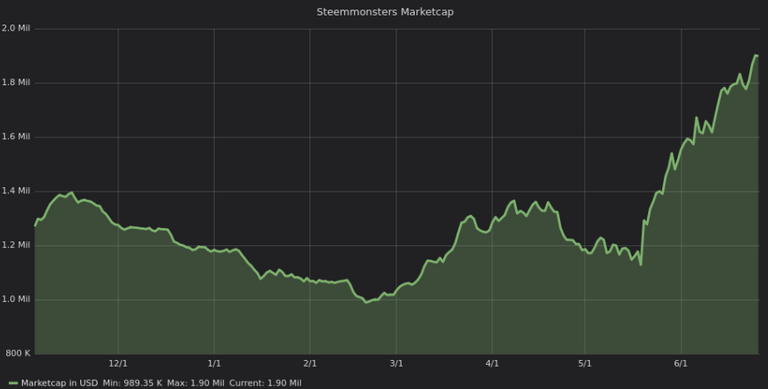 The value of my cards has almost doubled, and I've not bought many at all.

$1100 equates to about 15% of the value of my Steem Power held, so you can see why I do check in regularly with Splinterlands.
A couple of weeks ago I bought one of the cheaper legendary potions and as yet, I've not pulled a legendary card from the daily or season quests - so I bought another one with a 50% chance, as well as a basic alchemy potion. Together they cost all my DECs, plus another 1400 from the market, which is about 43 STEEM. Hopefully a gold legendary card pull is on its way!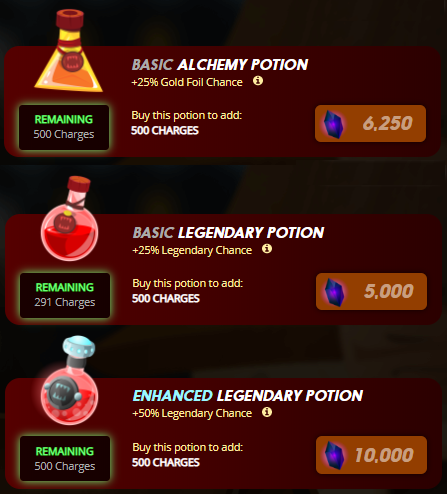 ---
On to the charts that I produced myself today, using the price history data from coinmarketcap.com
I've taken the daily transfers to @steemmonsters from the 18th September 2018 (a few days into the Beta pack sales) where the memo starts 'P-', and summed the total SBD and STEEM sends for the day.
Using the closing price for SBD and STEEM each day and the total send for the day (and assuming card packs are $2), it was possible to get a fairly accurate amount of packs bought each day.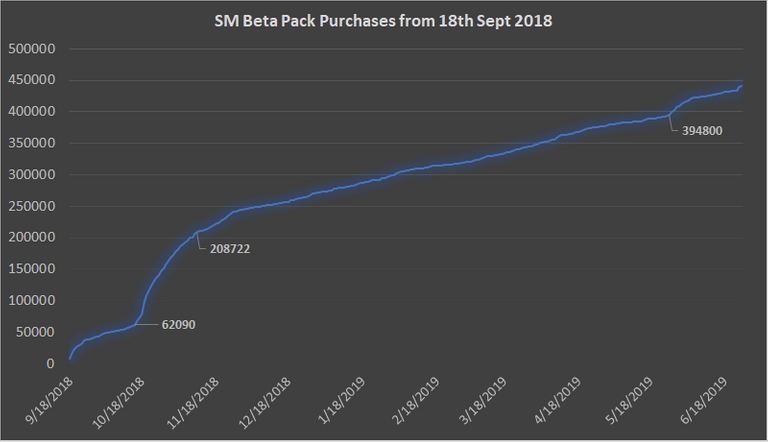 Between the 15th October and 10th November 2018, approximately 140,000 packs were sold. Impressive! Anyone know why?
December 2018 - May 2019 inclusive, approximately 165,000 packs were sold - about 27000 packs a month on average.
So far in June (to the 25th), 25000 packs have been sold, and so I think this month will just top the previous 6 month average.
At the time of writing, there are around 317,000 Beta packs left on sale. Based on recent data, these are going to take another year to go, but that prediction will hopefully be drastically wrong and a bull market will see these packs flying out of the shop faster than you can say stone the Golums.
---
Pointless chart of the day to finish, on what days do people buy the most/least Beta card packs?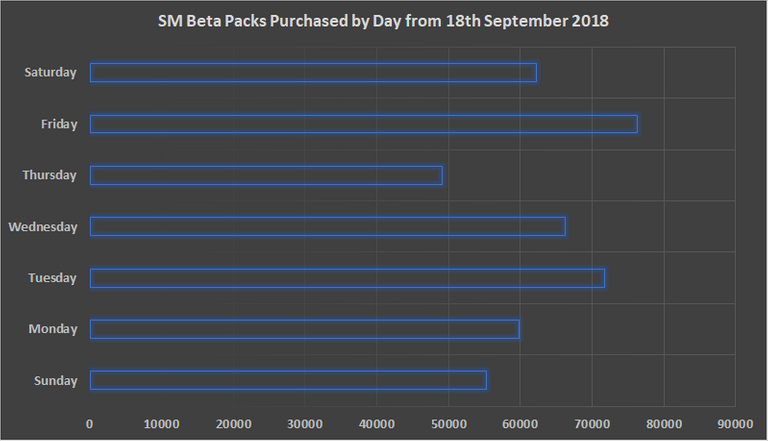 It's Friday, it's payday!
---
See you on the battlefield, I'm gunning for Diamond 3 this season.
Asher