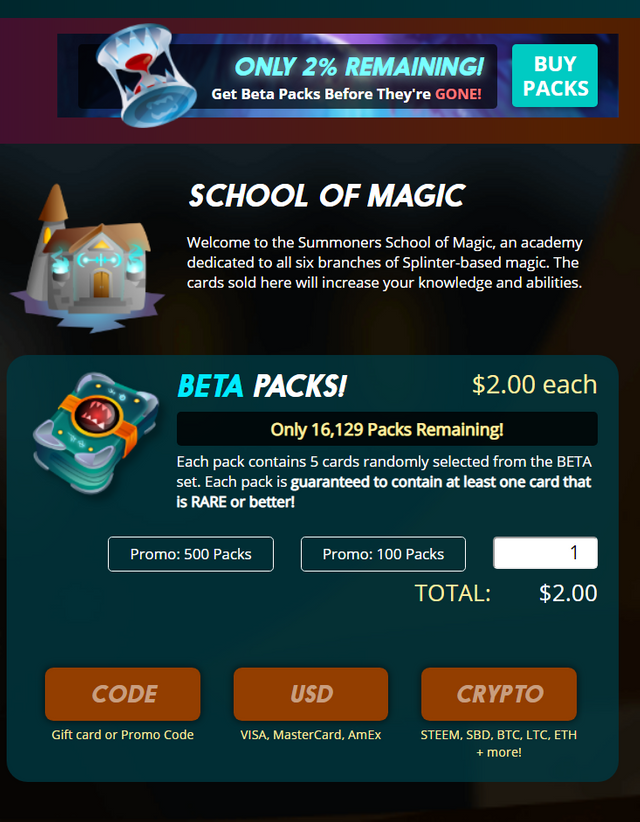 Ok, even though it's a terrible market these packs are still flying off the shelf. It's 8k packs already today and we've been averaging 3-5k for the last few days. But I think this is really it. We're down to the wire. If you wanted to buy packs before they ran out I think you're gonna want to get in here now.
Really guys. Last chance!
Many blessings of gold foil legendaries and 3 cheers for the end of the edition. Personally. I'm getting pretty excited for prices now that they aren't tethered by new pack sales. Should be fun!!!
UNTAMED is after Beta. There will be a transition period where we'll pre-sell UNTAMED tokens but not actually release the cards. It's too early to know exactly how long it'll be. I'm guessing 1-2 months, with a non zero chance it spills into the 3-4 month zone.
In the mean time you can still get beta starter packs and as always you'll be able to get cards off the market. You'll likely also be able to buy betas from other players. Just don't expect to pick them up for $2.
Very exciting times!!!