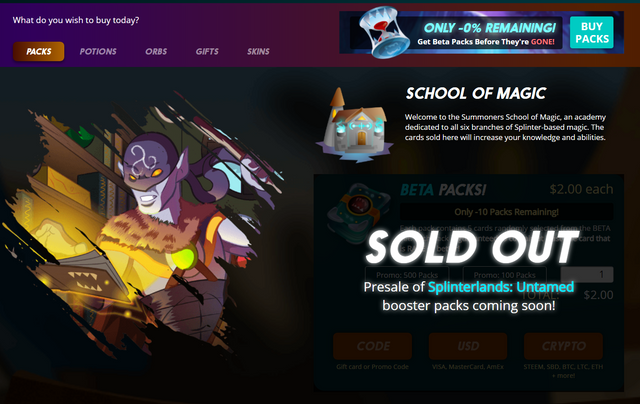 In case you missed it Splinterlands sold out of packs today. @mattclarke asked in Discord "when does the marketcap go from 3.33M, which was yesterday to $4M. I thought it was a really good question.
Market depth
I started looking at the market to try to figure that question out.
Here's today's summoner market snapshot-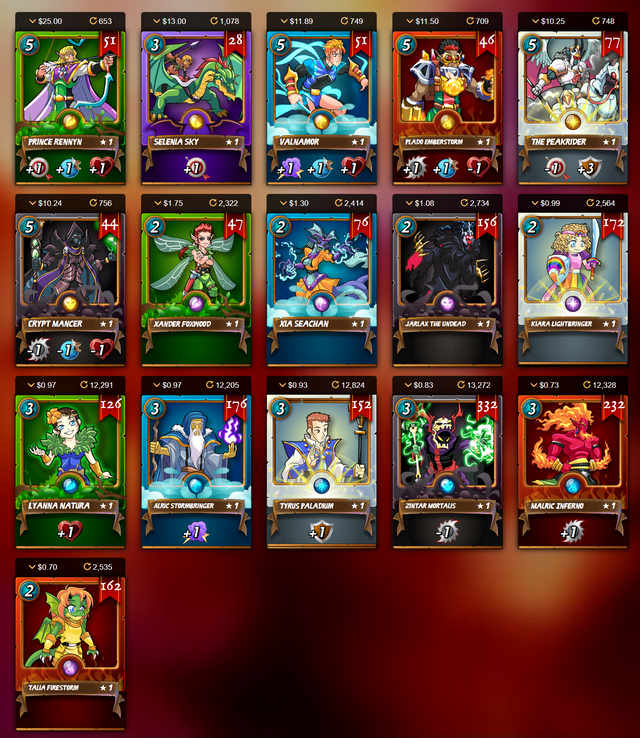 Matt's question is when do we see a 20% increase in market prices. So, I started looking at the cards to figure out how much volume is for sale. Xander Foxwood is an epic summoner that's doign well on the market (thin supply). there's only 47 of these cards for sale total, and as it turns out all of them at lower prices are individual level 1 cards. You can't buy these in bulk. He's sitting at $1.75. If you bought 32 cars you'd kick the price up over $2.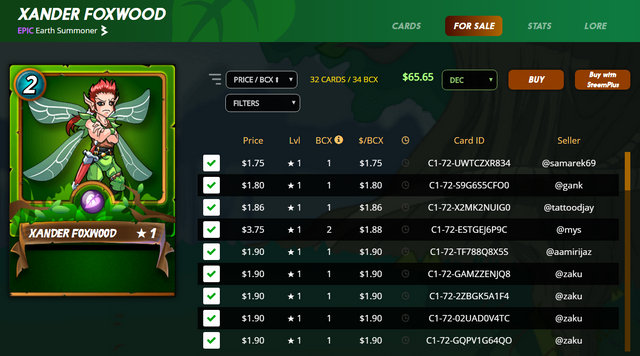 A max level card takes 46. A level 5 takes 23. So, there's not even 1 max level available for sale on the market. So, for this card to go way up in price we just need 1 player that wants a max level card.
Poor Malric is doign the worst of all the rare summoners from beta. He's at 72 cents. There are 232 of them for sale. What kind of depth is here?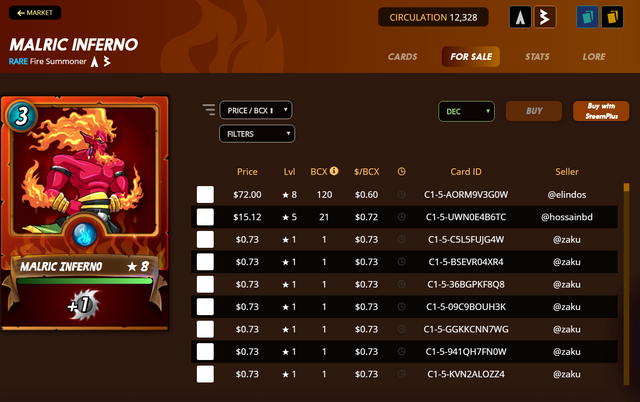 There's 1 max card for sale at the lowerst price. When I scrolled through the offers I saw another 3 scattered about. So, in the 232 cards there's a total of ~5 max ones for sale. It'll take about 3 max cards to sell to get a 20% price increase and by the time that we get closer to all 5 having sold these will triple in price.
Hyperdeflationary
The game is hyperdeflationary. Not only are fiat currencies printing like crazy. It's not just holding relatively steady in supply. These shrink. Players combine cards and there are fewer and fewer available.
Looking at other cards there's really only 4-5 max ones available on the market. There are about 100k packs being held onto right now, so all those numbers can go up, and if they start rising people may choose to sell them.
So, I guess I'll give a range.
50% chance by end of October
80% chance by end of November
98% chance by end of December
Who knows though. BTC could take a nose dive and smush those. It could take a spike and carry alts with it. I don't know either way. This is just my best guess.
I think we'll see a 20% price increase this month, but players will note I'm overly optomistic and aggressive with predictions so take it with a grain of salt (take salt, don't give salt).
Anyway, we'll see. And of course this isn't financial advice. I don't know your personal circumstances so it's impossible to tell you what you should do with your money. Pay rent, eat. Those are important.