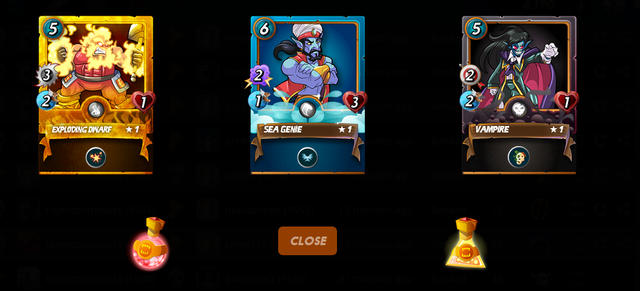 ---
Steemfest Steemmonster tournaments final round is this weekend
I mentioned before, that I played the @lava-heron account and ended 3rd place in the last qualifier round for the Steemfest 4 tournament. @anomadsoul wrote this post to announce the last round of the tournament, and I'm pretty excited to join the tournament. A lot of big player will be there is my guess (I didn't check the list of people in the finals tbh) but I will give it a try anyway! For everyone playing in the tournament this Sunday, good luck!
---
Today I started playing Steemmonsters for an hour after I woke up
On of the quests that were complete had a gold card in it (see top image), hopefully this is how the rest of the day will look like: a lot of gold and legends in the rewards. I decided to also buy 2 orbs this morning, let's see what I got: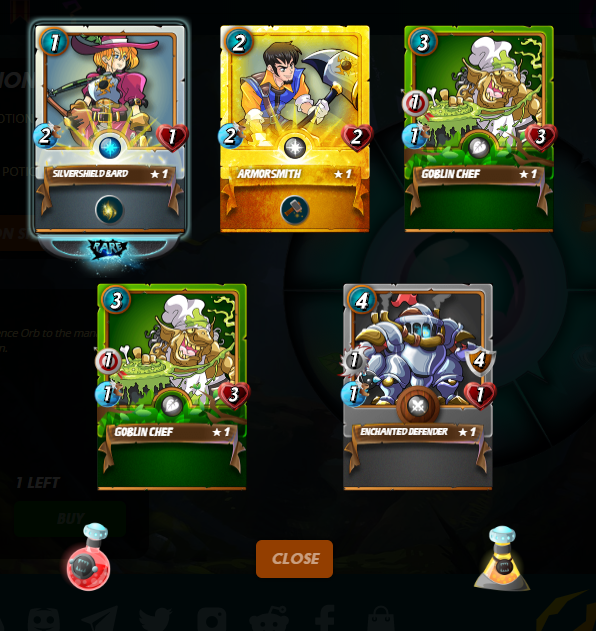 As you can see, not bad at all!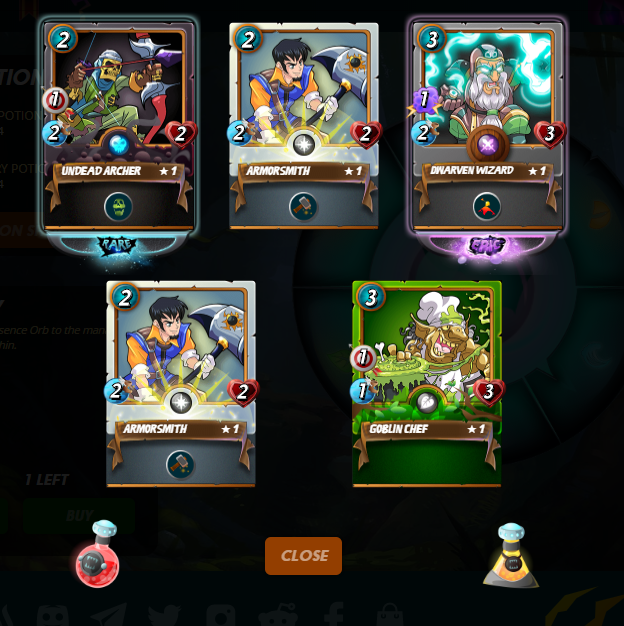 ---
Yesterday I opened 3 epics in my own quest rewards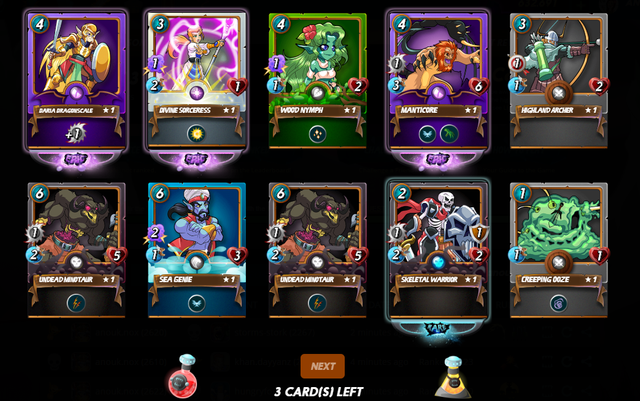 I didn't write a post yesterday, so I thought I should mention it now. Pretty cool when you see more than 1 epic pop up in the reward cards. This morning I had nothing special in my own rewards, unfortunately.
---
Tried to level up the accounts I play before the season ends
Yesterday I was only about 35 points away from hitting Champion 3 with @lava-heron, but then I lost again, and fell back. I should have stopped sooner trying to get there, because it was a very inconvenient time to play anyway, but I was doing two things at once (stupid!) and lost my focus. Wondered what I was thinking selecting these teams haha. This morning I tried again to get it up there, but as far as I can see now, it won't be happening this season. Too bad, hopefully next one!
My own account was almost at Diamond 3, but I gave up on that as well after completing my own quest, because I hate playing the last day of season in general, and if I'm close enough I will always try, but not when I'm too far away and even closer to falling back a league :)... Luckily I managed to get the other few accounts I play up one league as well in the past day. I think two have another quest waiting for them today, but same goes here: if it's too frustrating and taking too long, I will do them in the morning instead of today before season ends.
I will be opening a total of 152 cards midnight my time, and I'm looking forward to it, hopefully there will be some valuable cards in there..
Good luck playing the last 12 hours of the season, and good luck opening your season rewards afterwards!
~Anouk