Hi,
Yesterday my friend the player had his next birthday. I wanted to give him a little gift for the game so that he could have a surprise. After a moment of thinking, I figured out what he would receive.
I prepared for him a special graphics referring to the style of the game. The graphics contained information about what I had given him.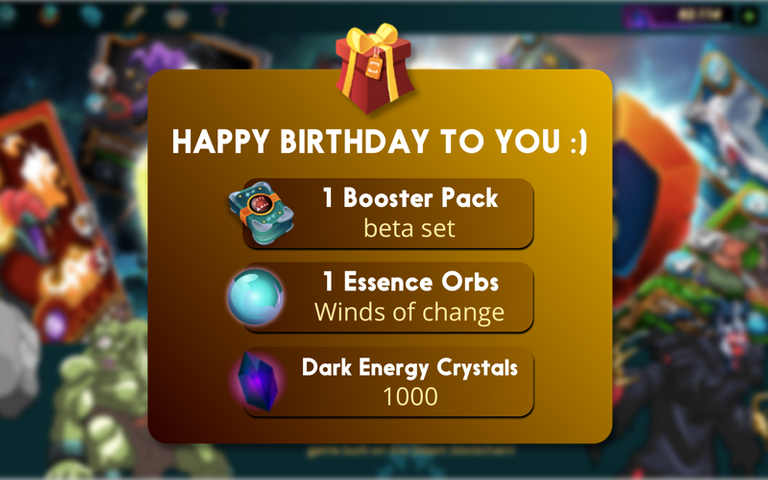 However, in order to send him all these gifts, I had to do a lot of clicks and devote some time to it. Of course, the gift turned out to be right and the recipient satisfied (it's not the first time I've done something like this ;) ) So I thought:
Damn it, maybe there's something you can do about it?
The answer came quickly. What if there was a possibility to send such a gift from the game website? Click "shop", then "gifts" and we see this image: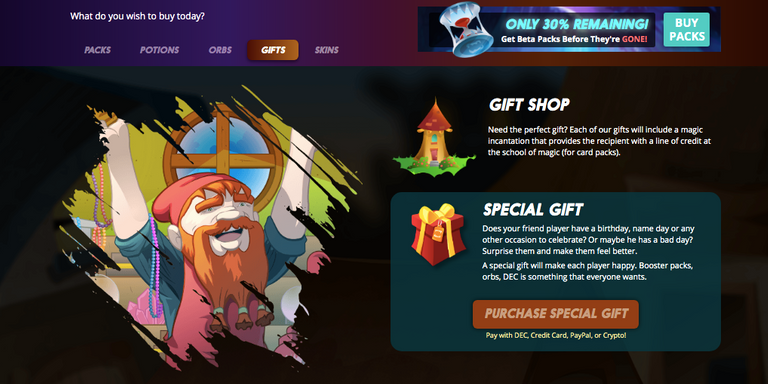 After selecting the "purchase special gift" button we have access to the configuration of the gift.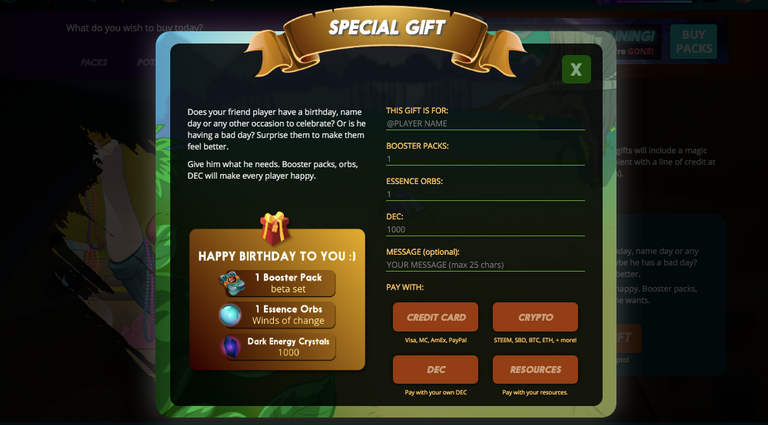 In the settings, you can select:
who the gift is for,
what is to be included in a gift:
** how many booster packs,
** how much essence orbs,
** how much DEC.
You can also add a short message.
After choosing the payment method and paying the gift is automatically sent to the selected player. His account in the game displays a banner visible in the first image.
What do you think about Steem Monsters players and authors?
---
Greetings!
@pkocjan