Hi,
The 17th season of the Splinterlands game has just ended. The awards were received. But was it a lucky hit or is it the other way around? I decided to check it out.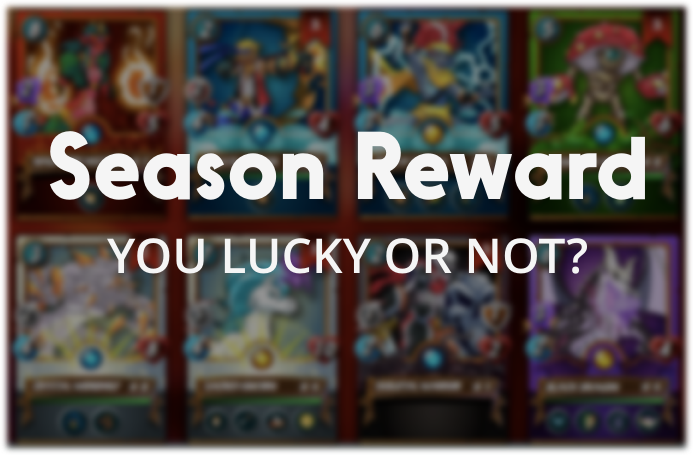 ---
---
In season 17 I scored 5544 ranking points, so I took 25th place.


As a prizes I received
150 reward cards
and
20 beta booster packs
. Were those good hits? Let's see below.
I haven't found any legend in 150 reward cards. For the gold cards fate was more gracious to me and I hit two. Was that a good draw? I think it wasn't. So let's see what my chances of hitting a good card looked like in theory.

As I thought, it should be better. Apparently fate doesn't help me ;) Let's add the booster packs cards to the experiment. The test sample is therefore 250 cards.

It's better then. I would have been quite happy if it hadn't been for the fact that I had an active Brilliant Alchemy Potions when I was opening the cards.
So I don't think I was lucky this season. How'd it go with you?
---
---
Below is a hypothetical distribution of reward cards for each league.
BRONZE III

BRONZE II

BRONZE I

SILVER III

SILVER II

SILVER I

GOLD III

GOLD II

GOLD I

DIAMOND III

DIAMOND II

DIAMOND I

CHAMPION III

CHAMPION II

CHAMPION I

---
---
Greetings!
@pkocjan