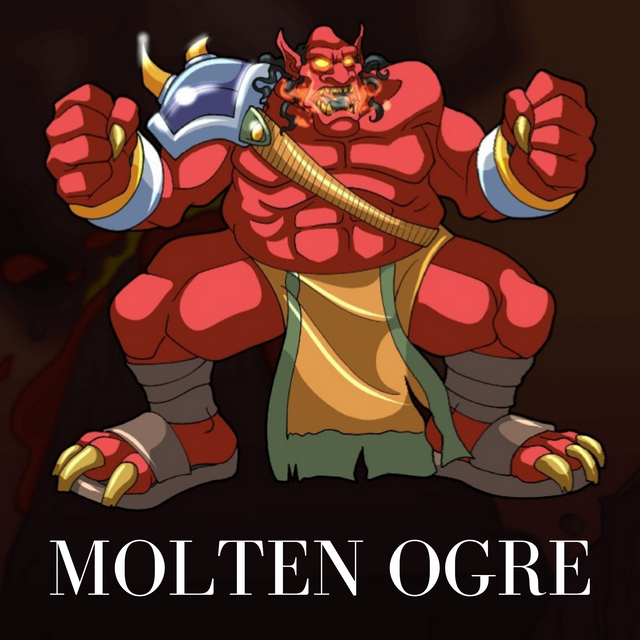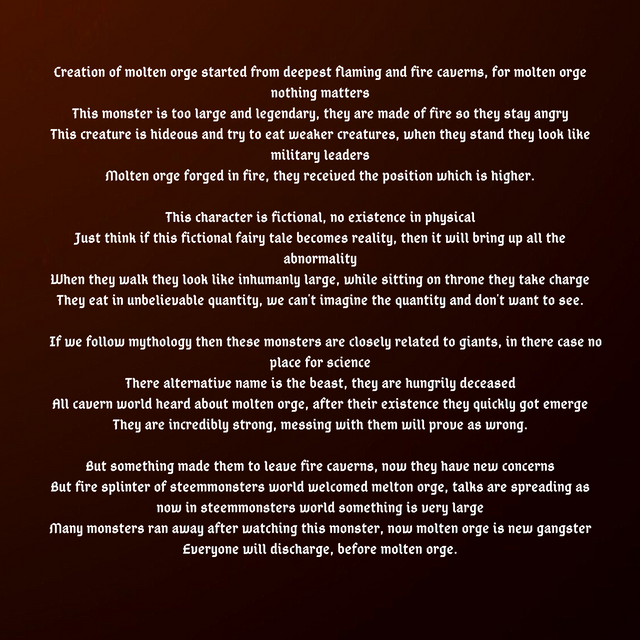 Creation of molten orge started from deepest flaming and fire caverns, for molten orge nothing matters
This monster is too large and legendary, they are made of fire so they stay angry
This creature is hideous and try to eat weaker creatures, when they stand they look like military leaders
Molten orge forged in fire, they received the position which is higher.
This character is fictional, no existence in physical
Just think if this fictional fairy tale becomes reality, then it will bring up all the abnormality
When they walk they look like inhumanly large, while sitting on throne they take charge
They eat in unbelievable quantity, we can't imagine the quantity and don't want to see.
If we follow mythology then these monsters are closely related to giants, in there case no place for science
There alternative name is the beast, they are hungrily deceased
All cavern world heard about molten orge, after their existence they quickly got emerge
They are incredibly strong, messing with them will prove as wrong.
But something made them to leave fire caverns, now they have new concerns
But fire splinter of steemmonsters world welcomed melton orge, talks are spreading as now in steemmonsters world something is very large
Many monsters ran away after watching this monster, now molten orge is new gangster
Everyone will discharge, before molten orge.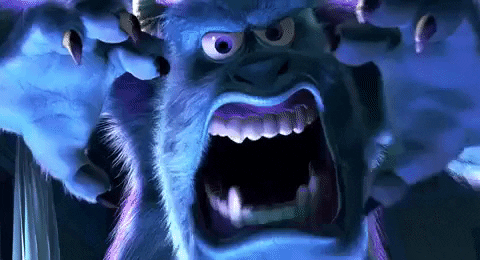 SOURCE
Steem On.

You can support my work through below mediums too.
BTC:
3GJCQPyxQMc5zQasc3EoW7vnV2fKpp9aY9
ETH:
0x514d948ead79d7f8db680173c266a39cd2677c98
LTC:
3DxFQhqaxetpGUciAT5axAdztVVr9QowEb
BAT:
0x193ce1410d4acefd0ee24577d575f087f164ed48
DASH:
7aNhxUxH8NbYDL9TciuGHHERwjL143NCUo

Discord Channel Links:
TEARDROPS: https://discord.gg/wC7H4Rt NATURALMEDICINE: https://discord.gg/wQnDNpv
(Cover picture is edited with Canva).
"This is my original work."
Stay Blessed.
Spread love and spread kindness.
Thanks and regards, Chiranjeevi Sarikonda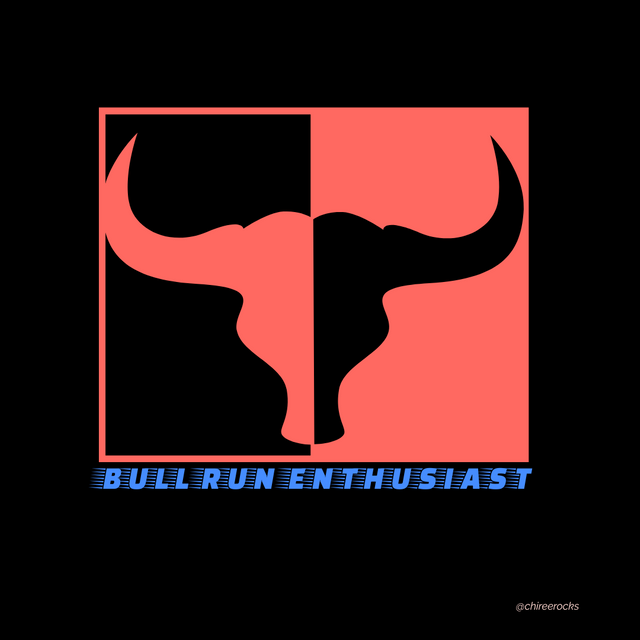 (If you want this logo, let me know in the comment section.)