Hello Friends,
Long time no see.
Back with another update of Steem Monsters battles after a long time.
Hope you are all doing fine.
We are almost in the mid of a new season and I was lucky today to get a brand new Legendary Rewards card as part of the Daily Quest Rewards.
More updates below on Steem Monsters Daily Quest and Sports Updates about Cricket games going around the world including the ongoing third ODI between India and West Indies.
Steem Monsters Daily Quest:
As I said, I was quite lucky to get a Legendary card today without using any potions for Steem Monsters.
Cards are as below: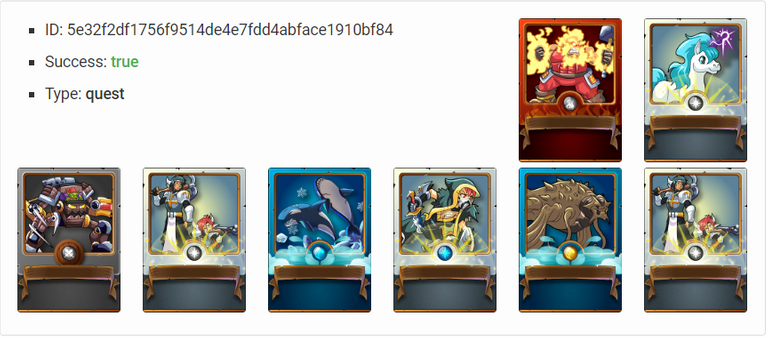 As we can see, I got a Legendary The Kraken which has the ability of Taunt to make all the cards to attack it and it has a life of 14.
Cricket Sports Updates:
Auction for Indian Premier League cricket has been done recently with Australia's pace bowler Pat Cummins becoming the highest paid player in the history of IPL.
India won the third ODI today and also the ODI series 2-1 by defeating West Indies.
Pakistan player Abid Ali hit back to back centuries in the ongoing test series against visitors Sri Lanka and it's also notable that the top 4 Pakistani batsmen hit centuries.
Former South African wicket keeper Mark Boucher has been appointed as team director and he has already made impact by telling that, he will check with recently retired AB De Villiers and other players to check whether they want to come out of retirement to play for South Africa.
Australia have defeated arch rivals New Zealand in the first test.

Thanks for the votes, comments and resteems.
I am a proud member and supporter of below communities:

Do you use eSteem?
eSteem is a Mobile📱& PC💻 app. for Steem with great features. Also, you get Incentives posting through eSteem apps.
eSteem Spotlight; eSteem provides rewards for it top users in Leader Board with most Posts, Comments and Highest Earners.
---