Dear Friends,
How are you all doing? I am just enjoying the Steem Monster battles with keeping an eye on Steem-Engine for different tokens values.
Well, Today is definitely a cheerful day for me as for as Steem Monsters is concerned as I could reach Diamond level after a gap of 3 or 4 seasons and there is more cheer as I got 2 gold and couple of nice Rare cards as part of today's quest completion rewards.
Steem Monsters:
As I mentioned, I could reach the Diamond level in many days and that should get me a minimum of 40 rewards cards when the season gets completed in approximately 3 days.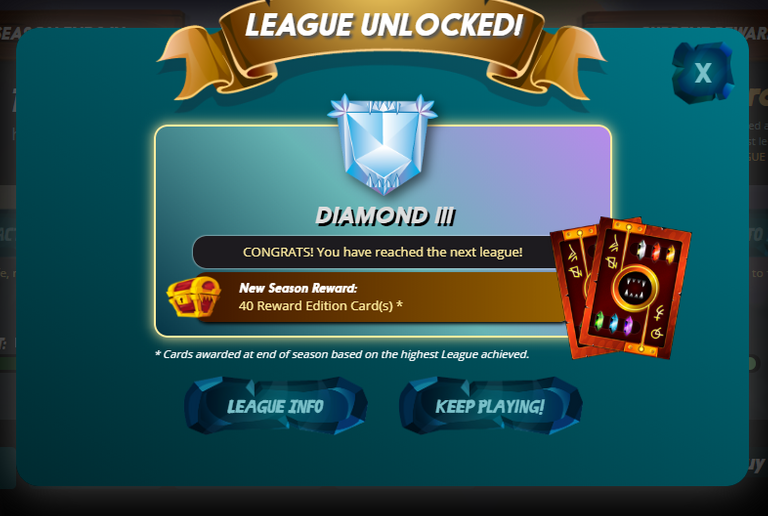 Today, I won the daily quest with Life splinters and you know what, the combination of SACRED UNICORN and SILVERSHIELD WARRIOR along with healer DIVINE HEALER and PEACEBRINGER always wins me battles when combined with ENCHANTED PIXIE and ARMORSMITH.
Yes, that's one of the combination I use when the MANA is enough to make a deck with all those cards mentioned.
Here are the nice cards I got as part of completing the Daily Quest: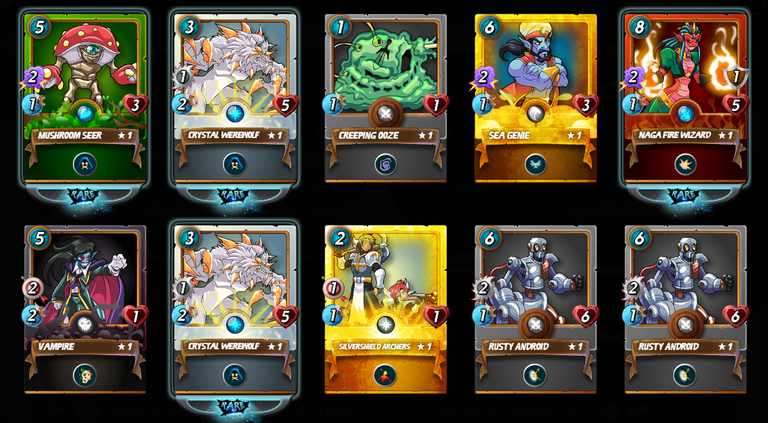 Well, it's been a long time I got a single gold card as part of Daily Quest rewards. But, today, I got two gold cards!! and that too a SEA GENIE and a SILVERSHIELD ARCHERS.
The rare cards in NAGA FIRE WIZARD, MUSHROOM SEER and couple of CRYSTAL WEREWOLF adds little more value to those 2 gold cards.
Happy to get these cards and hopefully, the same trend will continue in the coming days ;)
Sports --> Cricket:
Tomorrow will be another day which will bring all cricket lowers together again as India plays in third ODI against West Indies and Australia will face hosts England for yet another Ashes test match.
Both West Indies and England will be looking to put up improved show after their losses in their respective matches they had.

Thanks for the votes, comments and resteems.
I am a proud member and supporter of below communities:

Do you use eSteem?
eSteem is a Mobile📱& PC💻 app. for Steem with great features. Also, you get Incentives posting through eSteem apps.
eSteem Spotlight; eSteem provides rewards for it top users in Leader Board with most Posts, Comments and Highest Earners.
---