The other side of the hardfork coin.
Personally I like #newsteem. Steem was broken before hf21/22 and @trafalgar and @kevinwong really did have a good point. But we have to be careful that it doesn't go in the opposite direction of the pendulum.
To take an extreme example. Some of the people that were bullied turn out to be the worst bullies themselves as a coping mechanism.
This is quote from @aggroed about the reason why they have to stop the DEC bot
The rather extreme view point of a few whales in the community is that any profitable bidbot use will destroy the apparently frail ecosystem. To discourage bidbot use at all they have begun flagging with votes that are in this case larger than the purchased vote.
This is not me making a big political statement but just urging caution to not overreact on how Steem was before.
As of the 30th of September Steemmonsters will be pulling the bidding service that made it possible to get votes on steem by paying with DEC.
https://steempeak.com/steemmonsters/@steemmonsters/content-upvoting-policy-update
https://steempeak.com/steemmonsters/@aggroed/content-upvoting-policy-update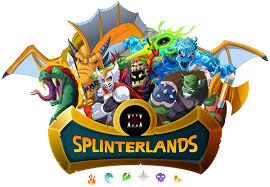 I personally was enjoying the DEC from my delegation but have now sadly cancelled it to add to my account. I also found this a good way to interweave @Steemmonsters /Splinterlands with the Steem system and Tron.
The good thing out of this is that there will be a manual curation team going through all the splinterlands themed posts to do manual curation with the SP in the account which without all delegations still has a very very respectful 500k SP to go around and vote with on the relevantly themed Splinterlands content. But I do think that the other 300K will go soon enough.
The thing is that most people do not do this out of the kindness of their heart and most of us (me included) do want some kind of return for our Steem Power either passive or active.
So when asked about this I promptly got the response from @yabapmatt
Yes, that's correct. The DEC payouts for delegators came from the DEC spent to purchase the votes, so that will no longer be available. While the additional delegations were nice, we have a significant stake of our own to use to incentivise the creation of content and we have also applied for a delegation from Steemit, Inc to further increase our voting power (among other reasons).
Now this is not a sign that people should be discouraged. I personally do not think this will affect the price of DEC or the effectiveness of playing @steemmonsters for fun and for gains.
SO I have cancelled my delegation that will run out on the 30th and would like to be honest about that as I do see steem as an investment and steemmonsters as well. HODL on
And now I am off to play my daily Quest and work towards GOLD2 so see you on the battlefields...