Sagenhaft wie schnell doch die Zeit vergeht. Eine weitere Season ist vorbei.
Es wurden neue Funktionen angekündigt die sich auf den ersten Blick interessant anhören. Die genaue Umsetzung kann ich mir jetzt aber noch nicht genau vorstellen. Die Frage aller Fragen für mich ist, ob ich nach dem Invest in Land und Gebäude dann auch wieder mehr und vor allem bessere Rewards bekomme? Schließlich muss sich das Investment ja auch Auszahlen.
Das Botproblem ist diese Season meiner Meinung nach noch größer geworden. Gefühlt spielt man zu 75% nur noch gegen Bots die einen dann ziemlich weit nach unten bashen und ein Vorankommen ziemlich schwer machen.
Ganz knapp vor Ende der Season habe ich es dann in Gold 1 geschafft. Diamant war dieses Mal absolut nicht drin. Ich war bis auf ca. 100 Punkte ran, aber dann ging es ziemlich weit zurück, sodass sogar der Abstieg in Gold 2 drohte.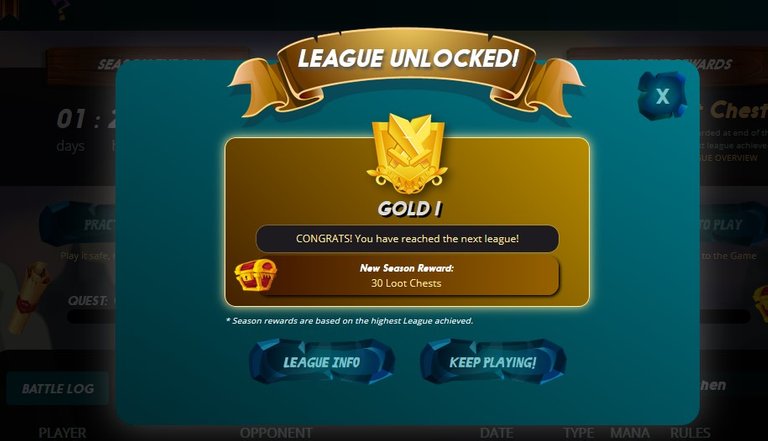 Rewardkarten aus täglichen Quests gab es sogut wie gar keine bzw. nur wenige. Immer wieder kleinstbeträge an DEC und massig sinnlose Portions.
Der Seasonreward war auch nicht übermäßig gut. Keine guten Karten, dafür wenigstens 2 Orbs und etwas mehr DEC. Alles in allem aber nicht zufriedenstellend.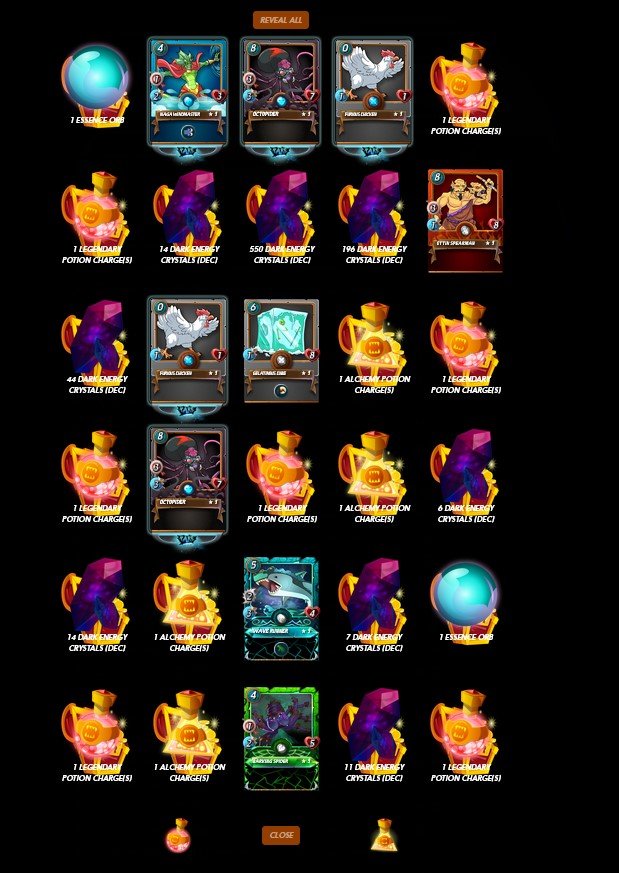 __
English Version (google translate):
Fabulous how fast time flies. Another season is over.
New features have been announced that sound interesting at first sight. But I can't imagine the exact implementation yet. The question of all questions for me is whether I will get more and above all better rewards after investing in land and buildings? After all, the investment must pay off.
The bot problem has become even bigger this season in my opinion. It feels like 75% of the time you're playing against bots that bash you down and make it very difficult to get ahead.
Just before the end of the season I made it to Gold 1. Diamond was absolutely not in this time. I was up to about 100 points, but then it went down quite a bit, so that even the relegation to Gold 2 was imminent.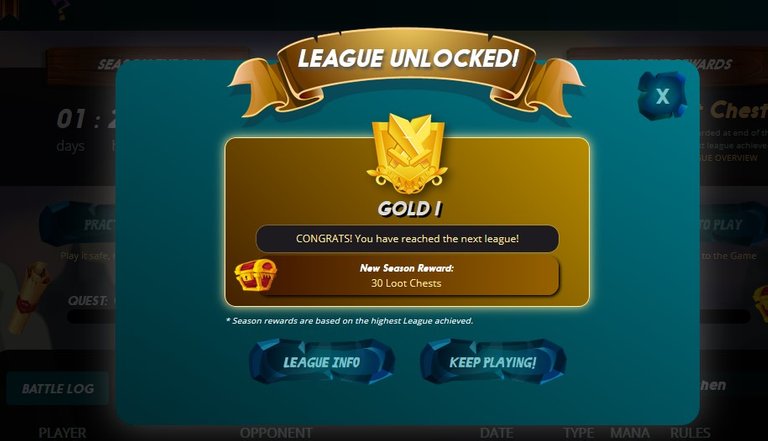 Reward cards from daily quests were almost non-existent or very few. Again and again small amounts of DEC and massive senseless portions.
The Seasonreward was not too good either. No good cards, but at least 2 Orbs and a bit more DEC. But all in all not satisfying.