Und schon wieder ist eine Season bei Steemmonsters vorbei.
Die Season hat für mich wieder recht schwach begonnen. Erst kam der Abstieg mit vielen Verlusten in den Matches. Nach und nach ging es dann wieder Bergauf bis zu Silber 1. Hier hing ich dann eine ganze Weile fest. Alles hat sich wieder um die 1800 Punkte eingepegelt. Kaum ging es etwas vorwärts, ging es wieder zurück.
Als ich es endlich in Gold 3 geschafft habe steckte ich wieder fest. Die 2000 Punkte wollten einfach nicht dauerhaft überwunden werden. Teils hatten nur 30 Punkte für Gold 2 gefehlt, aber nein, es musste wieder auf 2000 Punkte runter.
Dann kurz vor Seasonende hat es dann doch noch mit Gold 2 geklappt. Meinen vorherigen Highscore konnte ich ein klein wenig überbieten. In Spitze hatte ich 2315 Punkte. Ca. 20 Stunden vor Seasonende habe ich dann aufgehört zu spielen, da mir das Risiko wieder in Gold 3 zu rutschen dann doch zu hoch war.
Die Rewards diese Season waren sehr verhalten. Keine wirklich wertvolle Karte dabei gewesen, keine Goldfolienkarte.
Der Seasonreward ist auch eher Mau ausgefallen: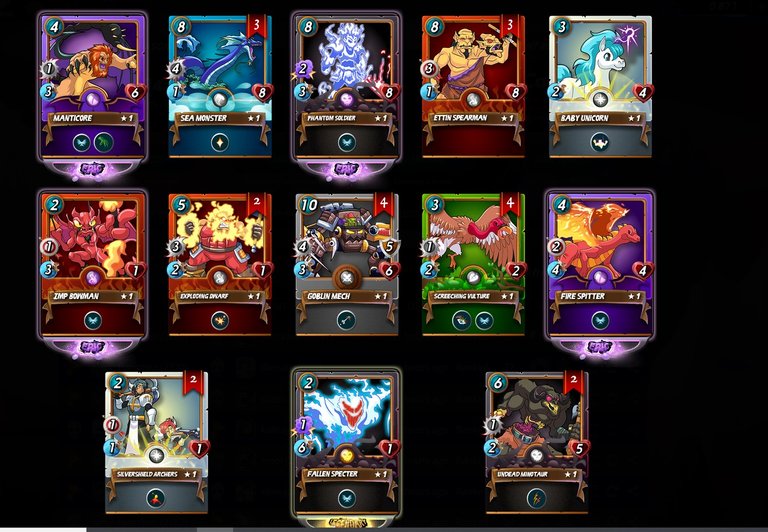 Mal sehen was die neue Season so bringt mit den Neuerungen die kommen werden.
English version (google translate):
And again a season is over at Steemmonsters.
The season started out pretty weak for me again. First came the relegation with many losses in the matches. Bit by bit it went uphill again up to silver 1. Here I was stuck for quite a while. Everything levelled off around 1800 points again. Hardly it went a little bit forward, it went back again.
When I finally made it to Gold 3 I was stuck again. The 2000 points just didn't want to be overcome permanently. Sometimes only 30 points were missing for Gold 2, but no, it had to go down to 2000 points again.
Then shortly before the end of the season it worked out with Gold 2. I could beat my previous highscore a little bit. At the top I had 2315 points. About 20 hours before the end of the season I stopped playing, because the risk of sliding back into Gold 3 was too high.
The rewards this season were very moderate. There was no really valuable card, no gold foil card.
The season rewards were rather Mau: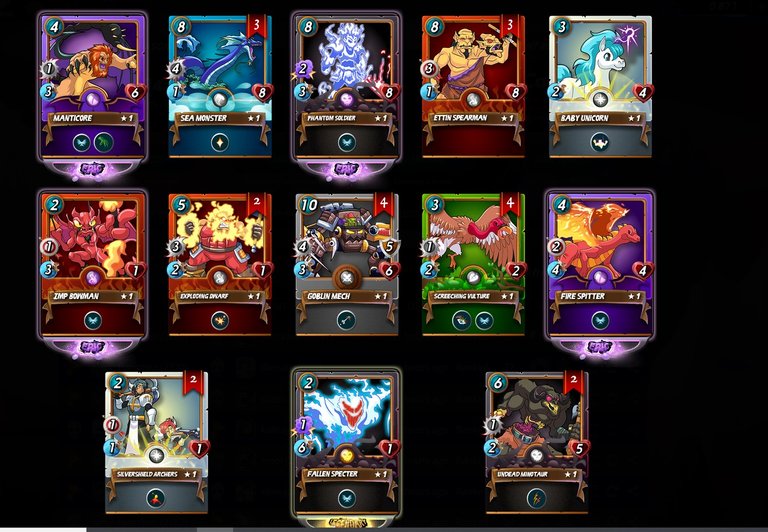 Let's see what the new season brings with the innovations that will come.