Yup, I finally broke the seemingly invisible barrier that prevented me to go beyond the Golden leagues. And I am now for the first time in a long time in Diamond III League. I haven't been here since it was much easier to be in the Diamond leagues many seasons ago, and the best achievement I think it was Diamond II at that time.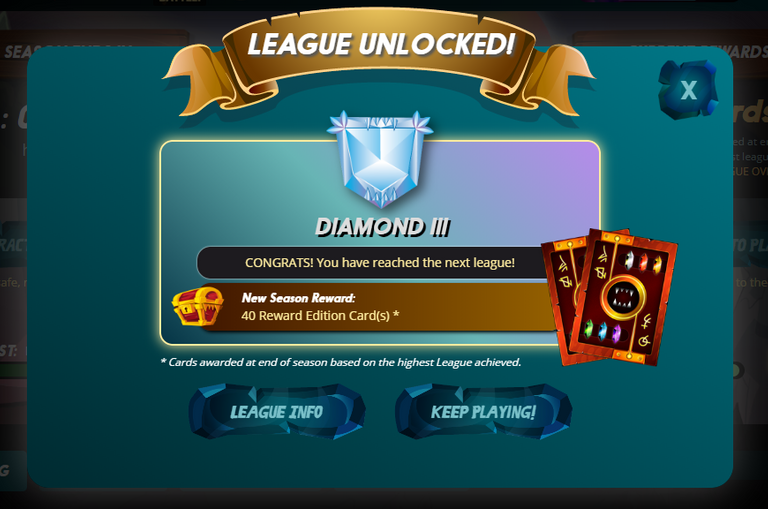 It took some major upgrading as I expected, because I wasn't going to reach Diamond leagues with my former decks, except by pure luck.
Now I'll have to be careful to keep my ranking until the end of the season, and that might be a challenge. We will see.
Then, I can aim for higher goals, like reaching and then surpassing the previous top league I reached: Diamond II.