It's been a crazy 3 days since the Beta Booster Packs were sold out with so much volumes on the Steemmonsters market. People are frantically buying cards and today, the game had reached a Marketcap of $4,000,000!! Congratulations!!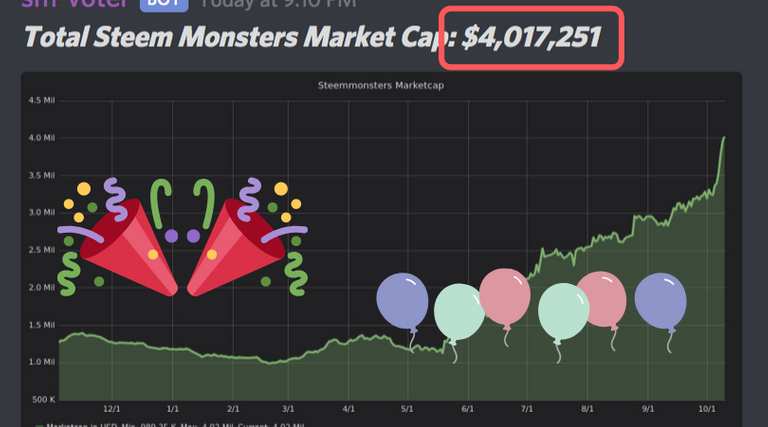 Just look at the above image and you will notice a vertical straight line indicating a more than $700K rise in marketcap.
Which cards?
Checking out the market, the most prominent transacted cards are the Epics and Neutrals. This is just like what I had wrote about in this post https://steemit.com/steemmonsters/@jrvacation/epics-are-more-valuable-than-legendaries-an-analysis
Epics are seriously undervalued if you compared it to the Legendaries so I am going to insert this image here again. There will be much lesser maxed Epics than any other rarity types!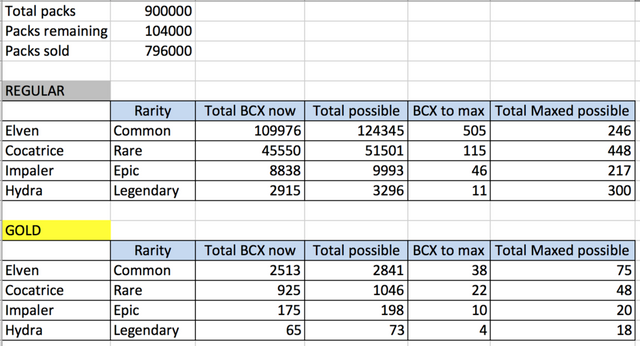 Marketcap
Back to the Marketcap. If Steemmonsters is listed on coinmarketcap.com, we will be in position 505 with $4,017,251. Then there are still at least 1800 shitcoins below us!!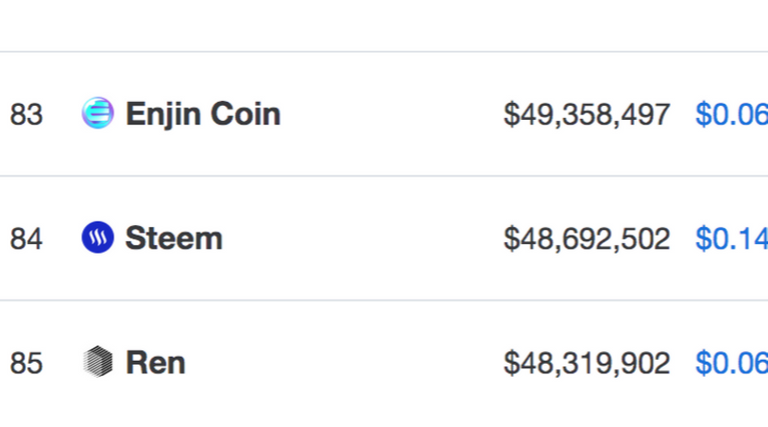 Steem on the other hand, is at position 84 with $48M marketcap. It is incredible to know that Steemmonsters is 8% of what Steem is worth, and rising every single day. There is really no prediction how far this game will go, or how low Steem will drop. Maybe one day Steemmonsters will have a bigger marketcap than Steem. I wonder what will happen then. (Bye Bye Steem)