Yesterday I've bought my first ever steemmonsters beta pack. It's only 20% of the packs remaining, so I decided that it's time to start buying.
Animation of a pack opening was nice and the result was even nicer. I've got one summoner and one epic card. Was it worth 2$? Probably. I don't know.
---
На покупке своего первого бета пака я потерял где-то в районе 20-ти центов, если оценивать суммарную стоимость карт по нынешнему курсу. При том, что пак, очевидно, очень удачный. С другой стороны, монстры не перестают удивлять свой жизнеспособностью, поэтому не могу исключать, что в конечном итоге покупка окажется плюсовой. Что скажете?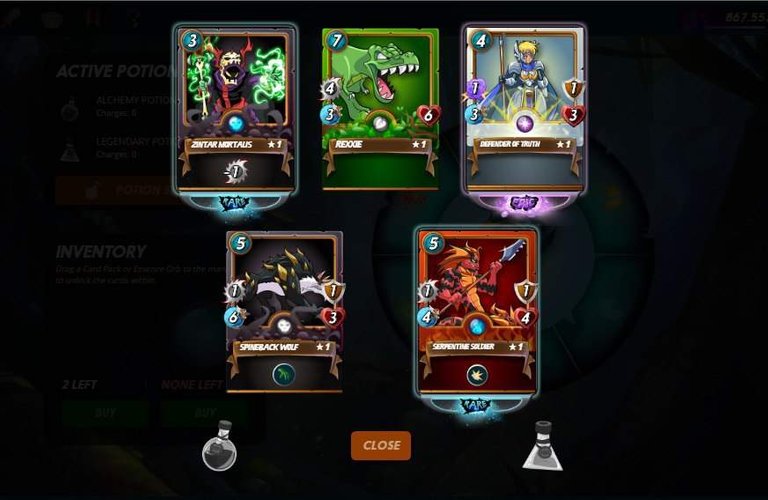 Posted using Partiko Android