Hello Splinter Land roamers!
I have been a #SteemMonsters player for a few weeks now. I started on it a bit late but I got a taste for it and slowly I am building my DECK!
Behold the result of my daily quest...
---
Daily Quest
Challenge

Starting Point

Starting in Bronze League I and 497,383 DEC.
Ending Point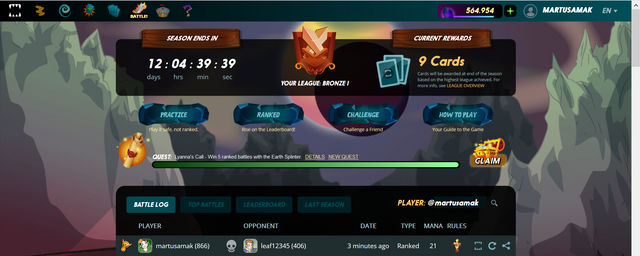 Ending in Bronze League I and 564,954 DEC.
Rewards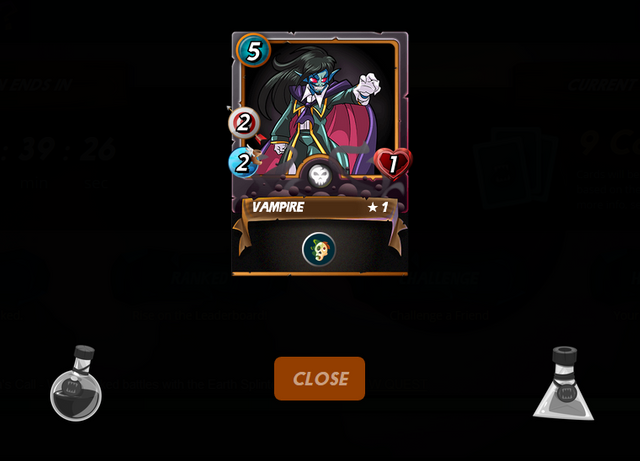 ---
Conclusion
Since my main splinter is the Earth one, today's quest was kind of quick and easy although I stayed at the same League.
---