---
Hello Splinter Land roamers!
I have been a #SteemMonsters player for a few weeks now. I started on it a bit late but I got a taste for it and slowly I am building my DEC!
Season Finale
In this last season I achive the Silver III tier! A small step for the masters of Splinter Lands but a big achievement for me as my first time on that tier.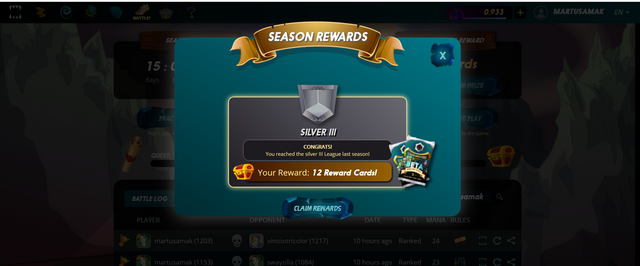 ---
---
Rewards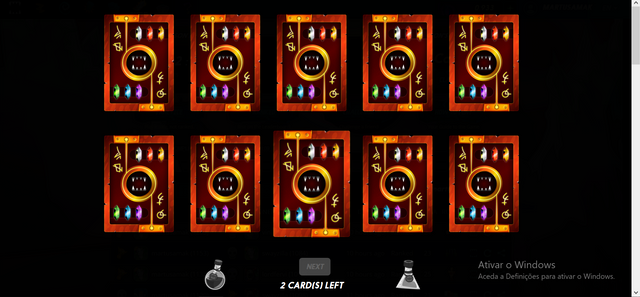 Can you believe that I got so excited about by card rewards that I forgot to take a print?!
Still, I can tell you the main source of my hapiness:
With the rewards I managed to level my Sea Monster to level 3*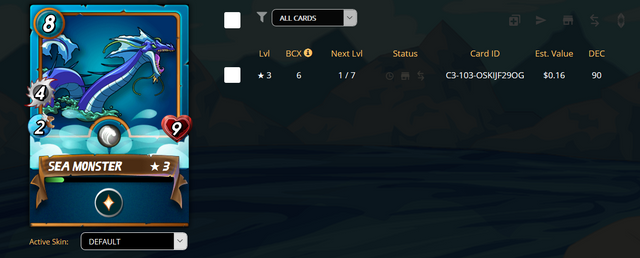 And my Wood Nynph to level 4*

I got some more cards but those where the most important for me. I know it might seem a small rewards but... bear with me as I improve.
---
---
Season Balance
It was a good season for me. Probably the first good one!
Now I hope I keep with the pace, slowly but steadilly increasing!
From no won you can expect my Daily Quest post. Lets see if I can keep with it every single day!
I also Wanted to now more about the comunity. Where do the guys and gals of the Slinter Lands hang out?
---
---
Have some good rounds of magic and mayhem!
Steem on!
---