Lol to the monkey. And it is impressive how you have created your battle post. I love your thumbnails but the post is also really nicely styled. This is top notch.
Tip: On https://peakmonsters.com/market you can grab the images for all cards, including the stats for each level. Just search for your card, right-click on its image and copy the image address.
Like this:
https://d36mxiodymuqjm.cloudfront.net/cards_by_level/untamed/Parasitic%20Growth_lv1.png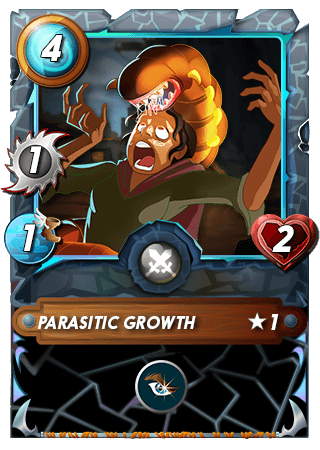 To change the image to the correct level, simply change the number at the end of the link to the level you want.
Like this:
https://d36mxiodymuqjm.cloudfront.net/cards_by_level/untamed/Parasitic%20Growth_lv4.png