Goblin Zaps Energy • Kill Of The Day
Kill Of The Day goes to my Goblin Sorcerer for zapping @ezzy's Prismatic Energy for for the win! The little guy was just in the right place at the right time.
Diamond League II
Its been a long haul in Diamond League II but happy to be up here rather than the lower levels.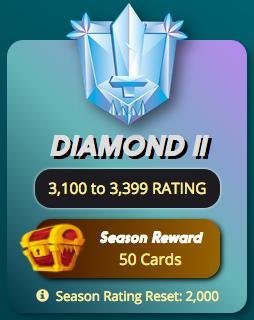 The Lineup
Back To Basics and Broken Arrows is a specialty for my Earth Team. Stacking all the magic at the back and barring the door with a lot of hearts seems to work... as long as I'm not up against maxed-out cards.
Check out the battle here:
Get in the game and earn daily rewards!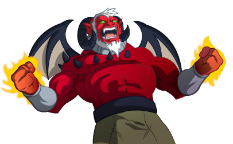 Earn Dark Energy Crystals and buy Essence Orbs!

Get into the tournaments and win $$!
Thank you @aggroed and @yabapmatt for creating Steem Monsters.
---

Thanks for the art @overkillcoin... minnows, dolphins, whales... I'm down with squid!