Haunted Spirit Disappears Cocatrice • Kill Of The Day
Kill Of The Day goes to my Haunted Spirit for disappearing @rea's pesky little Cocatrice!
Diamond League I
I finally made the move into Diamond League I and I'm stoked! I can hear the call of Champion League... recharging my team for the next push.!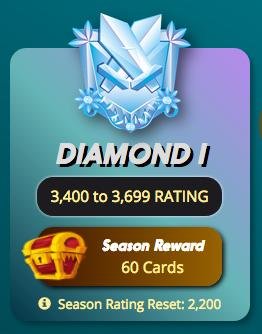 The Lineup
Lost Legendary rules seemed to work well for my Death Team against a maxed-out Earth Team. My Haunted Spirit led the way and was able to recharge and stay alive while burning through the forest!
Check out the battle here:
Get in the game and earn daily rewards!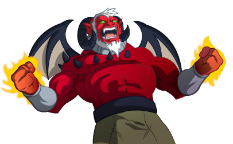 Earn Dark Energy Crystals and buy Essence Orbs!

Get into the tournaments and win $$!
Thank you @aggroed and @yabapmatt for creating Steem Monsters.
---

Thanks for the art @overkillcoin... minnows, dolphins, whales... I'm down with squid!