Jester Chops Out Lord-A • Kill Of The Day
Kill Of The Day goes to my Twisted Jester for chopping out @giant-ibis' Lord Arianthus for the win!
Gold League I
I'm feeling stuck in Gold League and hoping to catch a break soon!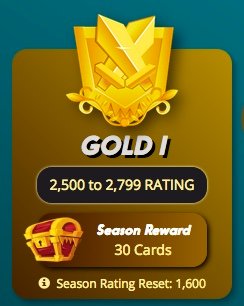 The Lineup
My Death Team benefitted from Target Practice and Healed Out Rules hanging on against a tough Fire Team for a come-from-behind victory.
Check out the battle here:
Get in the game and earn daily rewards!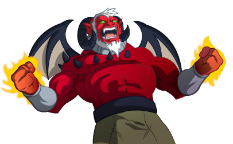 Earn Dark Energy Crystals and buy Essence Orbs!

Get into the tournaments and win $$!
Thank you @aggroed and @yabapmatt for creating Steem Monsters.
---

Thanks for the art @overkillcoin... minnows, dolphins, whales... I'm down with squid!