Shrooming Gold Golem • Kill Of The Day
Kill Of The Day goes to my Mushroom Seer for shrooming @epicteam's Golden Flesh Golem to knock out a hefty chunk of gold!
Diamond League I
I'm back in Diamond League I. "Diamonds are forever"... or at least until the season reset in 2 days!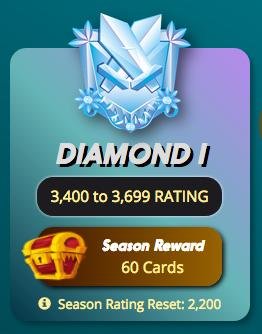 The Lineup
Under Target Practice and Broken Arrows rules, my Earth Team was well-positioned to reflect magic snipers with my Lord Arianthus in the 2nd position. 4 magic attackers on the opposite side met their demise with reflected attacks.
Check out the battle here:
Get in the game and earn daily rewards!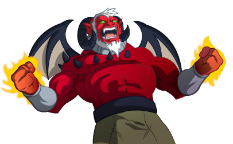 Earn Dark Energy Crystals and buy Essence Orbs!

Get into the tournaments and win $$!
Thank you @aggroed and @yabapmatt for creating Steem Monsters.
---

Thanks for the art @overkillcoin... minnows, dolphins, whales... I'm down with squid!